Why is it that the most wonderful time of the year is also
the most stressful and busy!?
I mean really!
You can never get to ALL the holiday parties people are throwing,
or get to every concert, caroling, etc.
Makes me stressed just thinking about it hahaha
So instead of continuing to stress about it,
I'm gonna sip some hot cocoa and blog again about my adorable daughter
and you're all gonna like it, mmmmk? ;)
So first,
this has now happened:
I realized after teaching her this
that I have a nephew due at the end of the month......
soooooo I need to find a way to turn that into
"Who's my favorite girl??"
Cuz of course now everyone asks her that question hahaha
Don't want Liam to get a complex!
We're trying to teach Rory boundaries
and since I didn't want to deal with the baby gates anymore,
she pretty much gets to roam wherever she wants.
The only thing we've told her not to touch are the movies.
Therefore we must get as close as possble to them
WITHOUT touching them hahaha
it's hilarious!
She got some new PJs when she and I survived our first
trip to WalMart out here hahaha
Took 2 hours to find everything and get checked out and home!
It was ridiculous!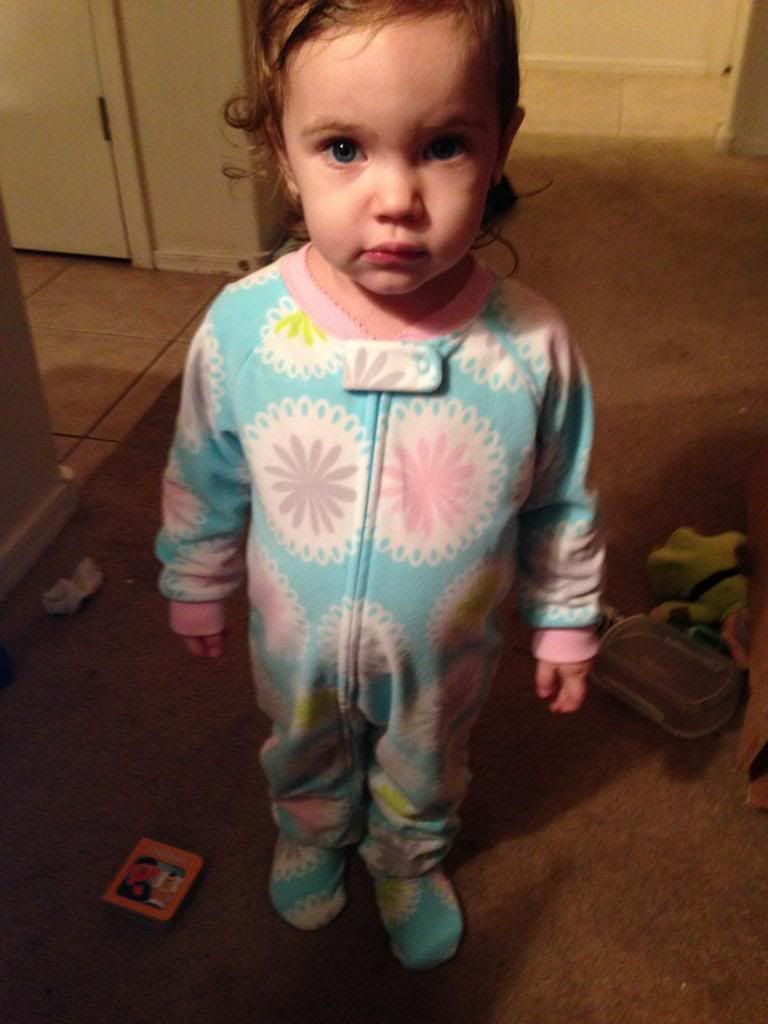 But is there anything cuter than a freshly bathed babe
in footie pajamas?!
And then these jammies for when she peed right out of her diaper
onto the footies hahahaha
It's FINALLY getting cold around here in AZ ;)
But she and I were not as prepared as we thought,
so therefore scarves were needed!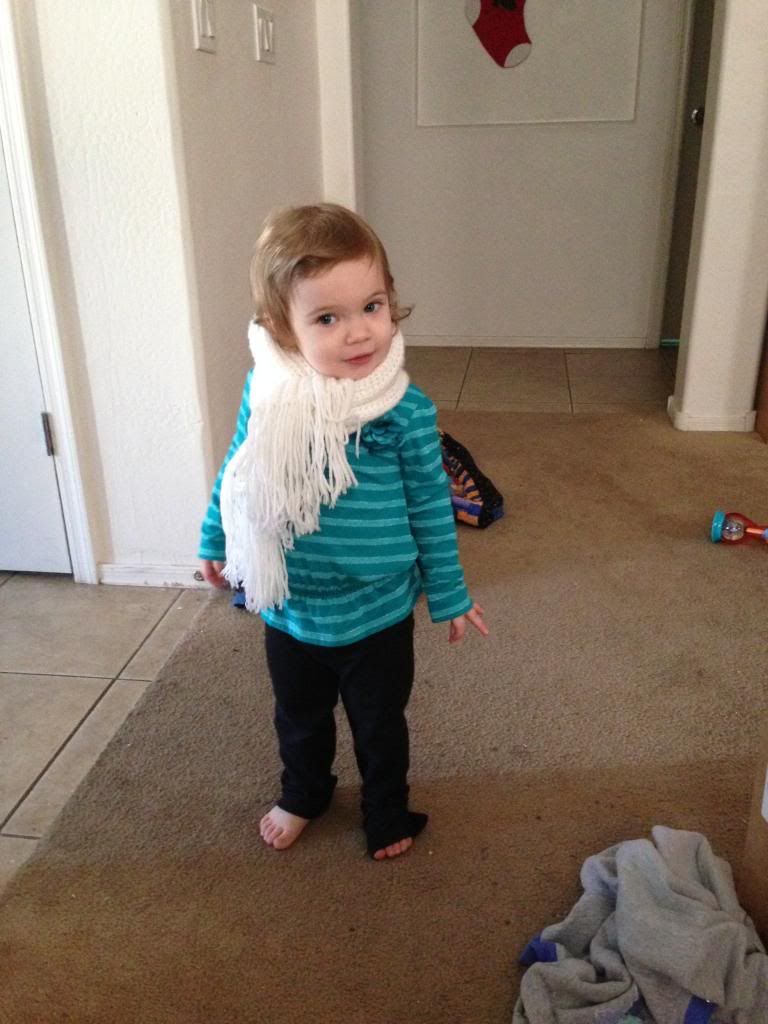 She refused socks......
She currently LOVES to snuggle with anything resembling soft.
But only for like a milisecond,
so having it on camera is exciting!
I hope you all have a great week!
I should have more fun things to post about
later this weekend with the AYT Grand Opening!!