Guys when did December get here?!
YIKES!!
I'm all sorts of out of it hahaha
I'm blaming the move, then Disneyland, then finishing the move.
Yeah I'ma go with dat.
Has nothing to do with my losing my marbles haha
So I was going to do a big blogiversary giveaway,
but as I stated before: moving, Disneyland, and finishing moving got in the way :(
SO next year it'll be even better sorry guys!
So let's play a little catch up shall we?
We had a GREAT Thanksgiving ;)
In the morning we went with my family to see Frozen!
Guys, soooo good!
I've been obsessing over the soundtrack cuz it's awesome
plus Idina Menzel is Elsa!
AHHHH!
Anyway, Rory almost made it through but we enjoyed it.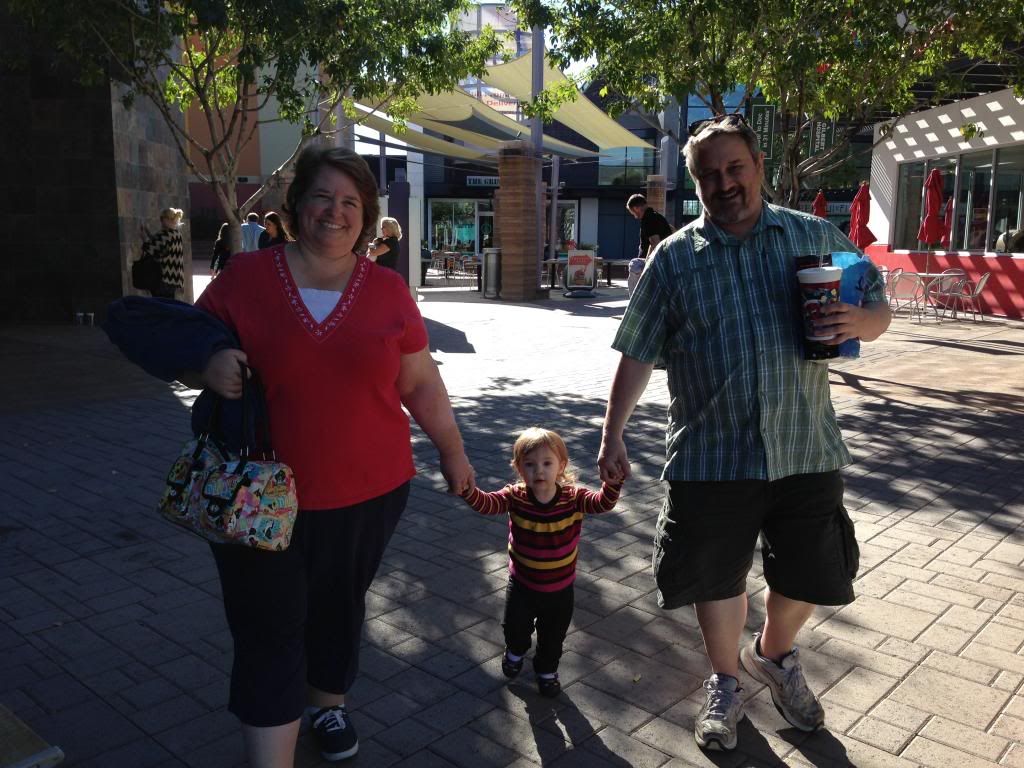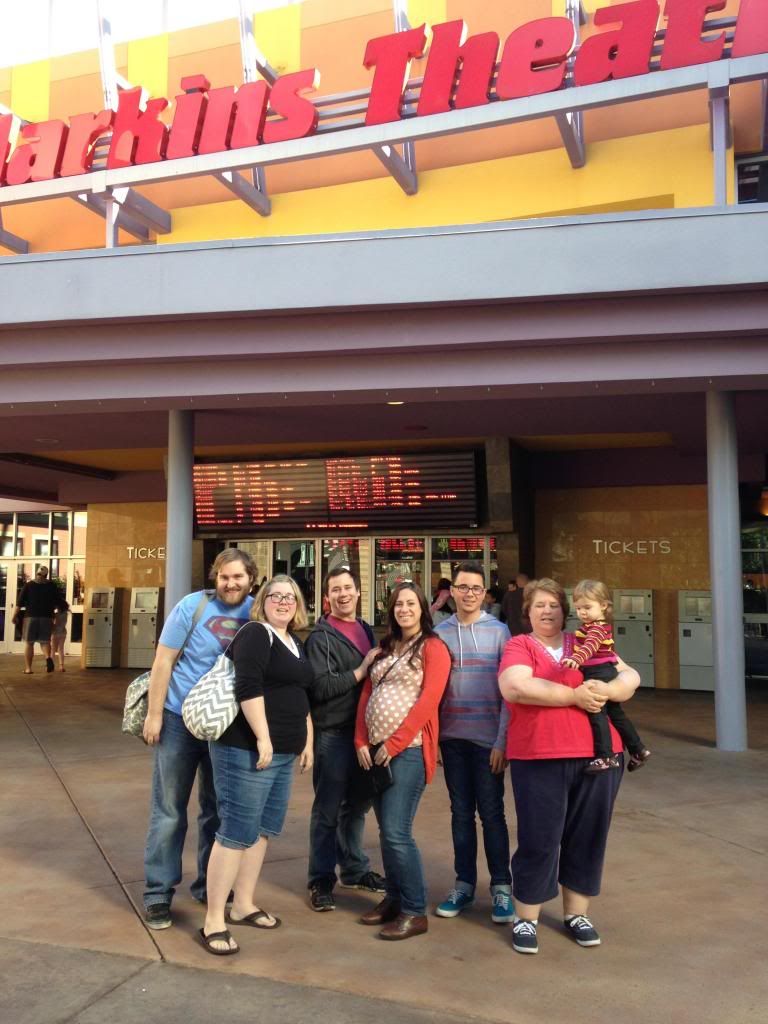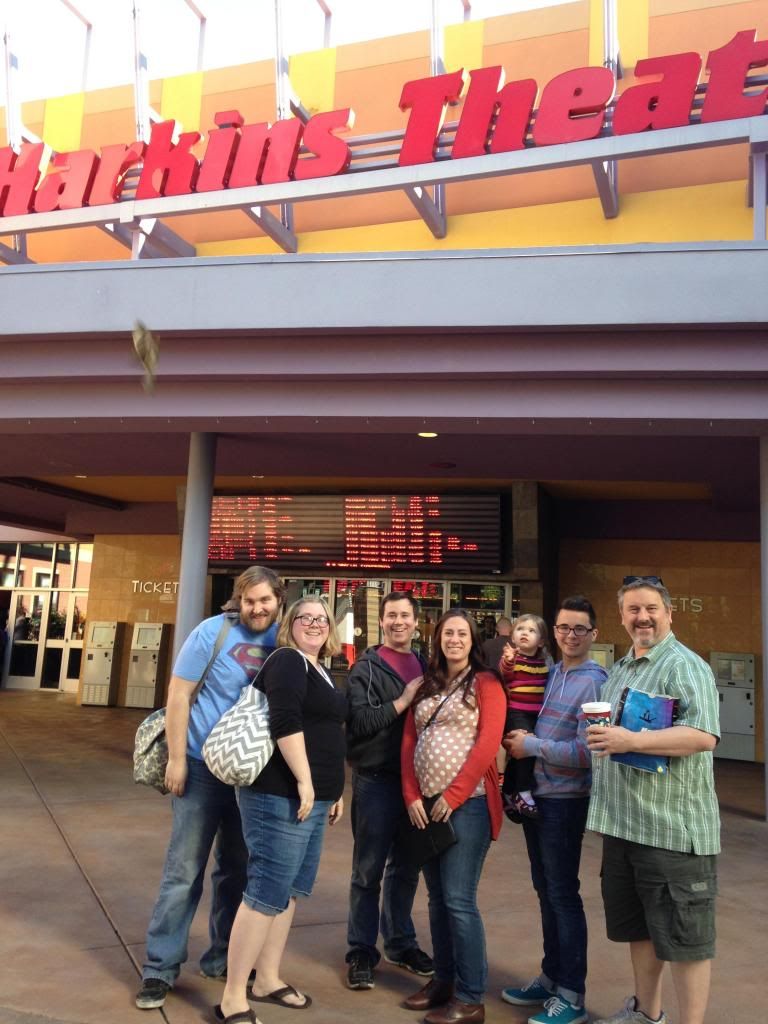 She sure loves her grandparents ;)
Then we went to the Mills Thanksgiving
(and I of course took no pictures....my bad)
and Rory enjoyed playing with cousins and aunts and uncles ;)
And grandma and grandpa ;)
We then went home and died from tryptophan hahaha
I went shopping on Friday with my parents, SIL, and Sydney ;)
Again no pictures cuz it was madness!
We hit the Disney Store, Bath and Body Works, and WalMart.
I spent WAY over my budget but we got some Christmas shopping done.
Including Rory's presents to Mommy and Daddy,
which she apparently wanted to give early cuz she grabbed the shirt out of the bag
and gave it to Daddy hahahaha
Mommy's bad......
Rory got a new nightgown which Mommy is obsessed with haha
It was only $10 and it has long sleeves!
Score, score!
Friday Andrew and I went to see Thor 2 with my in-laws
which again was AWESOME!
(we've also seen more movies this past week than we have in the past 6 months)
and we went to Yogis afterwards
(one of my favorite places, sooooo good!)
then Andrew and I went to the apartment to finish up the packing.
While we were there, my in-laws called again to ask about our laundry sitch.
We had decided we'd wait til we got our tax return to look at washers and dryers
and just continue doing our laundry on Wednesdays at my parents/grandparents house.
After a couple more phone calls,
my in-laws dropped off a washer and dryer in our garage for when we got home ;)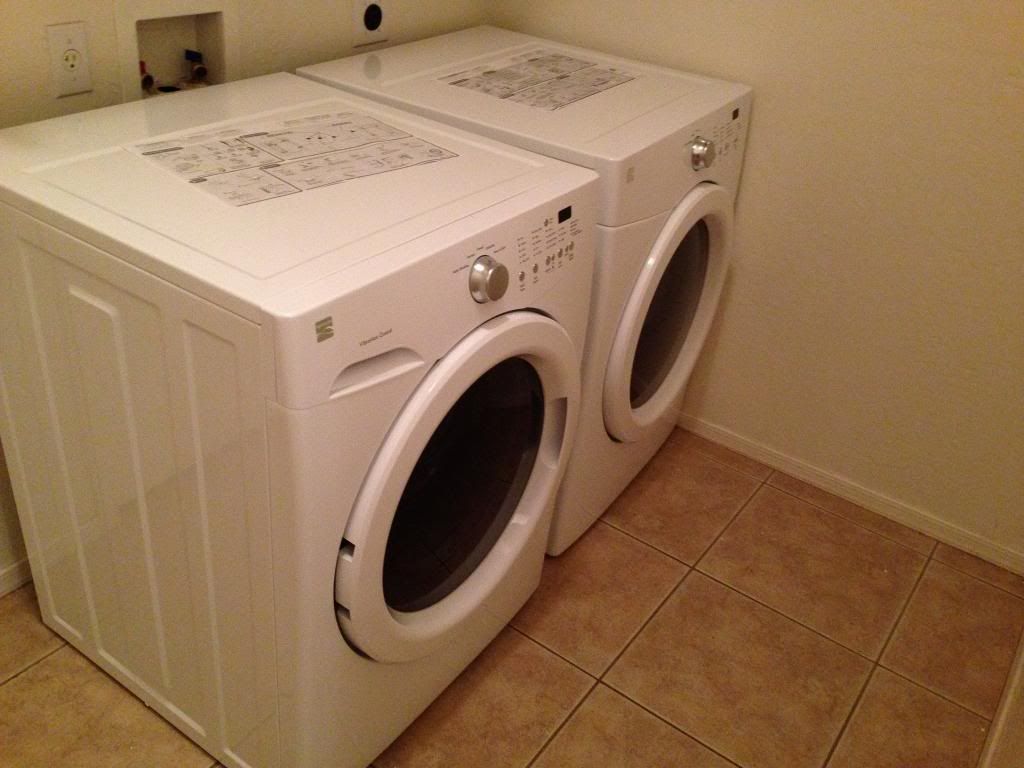 Seriously blessed beyond belief!
So far I have done over 6 loads of laundry since Saturday when I hooked everything up.
Well, hold on, Andrew did do the dryer but I had to hold the vent in place haha
But I did the washer all by myself
(with some help from Allie and her husband with his rescuing ratchet hahaha
seriously again blessed to have friends so close by!)
Now I just gotta put together the fire pit my parents gave us
and have s'mores on our driveway!
Next weekend most likely hahaha
We've been putting more homey touches up in the house ;)
I FINALLY got to put my snowglobes back out!!
They've been in their boxes since I've been engaged,
guys I cried a little when I finally got them out of their boxes ;)
I have no idea what I'm gonna out up there when it's not Christmas time
with my globes hahaha
but for now, that's it ;)
We went to our new ward on Sunday!
It was sparse to say the least but it WAS Thanksgiving weekend
so it was kinda expected.
We were running late cuz we didn't set the alarm like I meant to and it's 9 AM church....
my bad!
But the bishopric came right up to us after Sacrament Meeting
and asked us when we'd moved in and got all our info,
and 2 of the 3 of them made sure we knew
about the ward Christmas party this Saturday!
Made us feel so special already!
And next week I'm taking Rory into nursery to get her acclimated.
Mommy can't wait ;)
And yesterday was baking day at my house for our big Christmas party on Friday.
My mom came out and we baked from 9:30-7!
It was insane hahaha
but we got all of it done!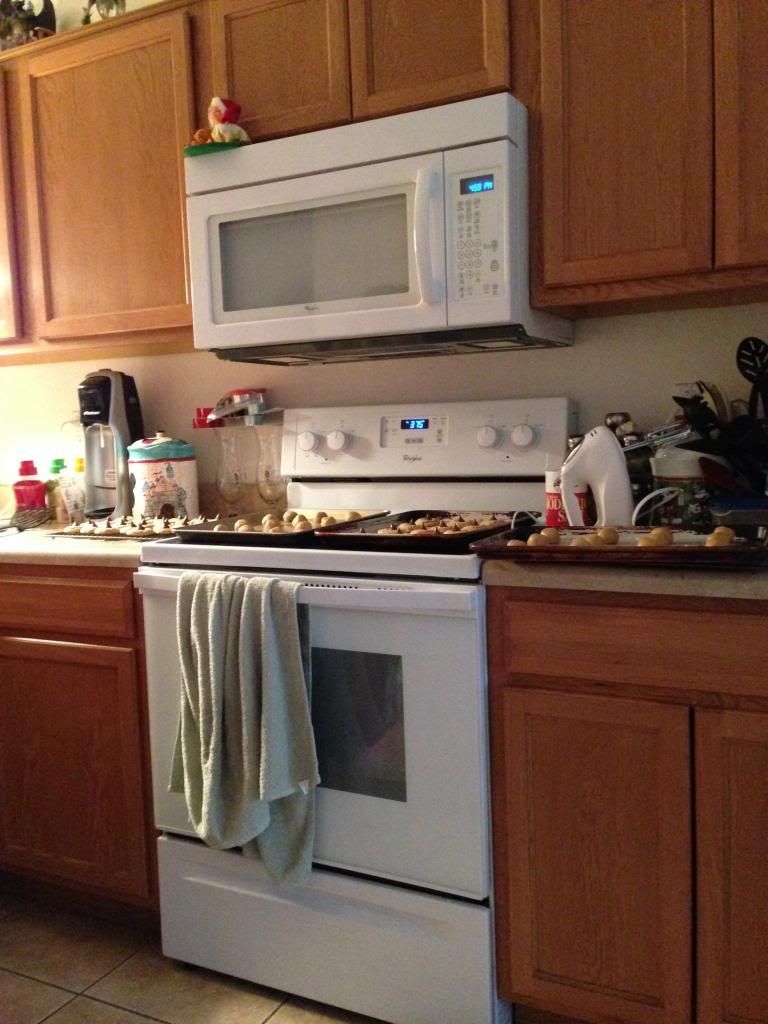 I'm so grateful for my family!
Andrew, Rory and I have been sooo blessed with amazing families
that support us and love us,
and give us wonderful things that make our lives easier ;)