So while Andrew watches the ASU game,
I'm gonna try and blog a little hahaha
I'm sorry I haven't been here for a bit,
it's been a little nuts around here.
We had a major setback this weekend in our "big life event".
We were about to buy a house.
Everything was set to go and we were getting things packed and ready,
then we had the inspection and
even though we'd known that we would've had to put some work in,
it turned into WAY more work than we could afford or do in any near future.
And some safety issues. :(
Therefore we had to walk away.
So now we're just gonna pick ourselves up and look again ;)
We're bummed and not sure where to go from here
but we have faith that we'll find our way ;)
But now let's play a little catchup!
So on the 1st, we got our Little Mermaid on blu-ray
and since we had coupons to use we got to go to the Disney Store
(with grandma!) and get some goodies!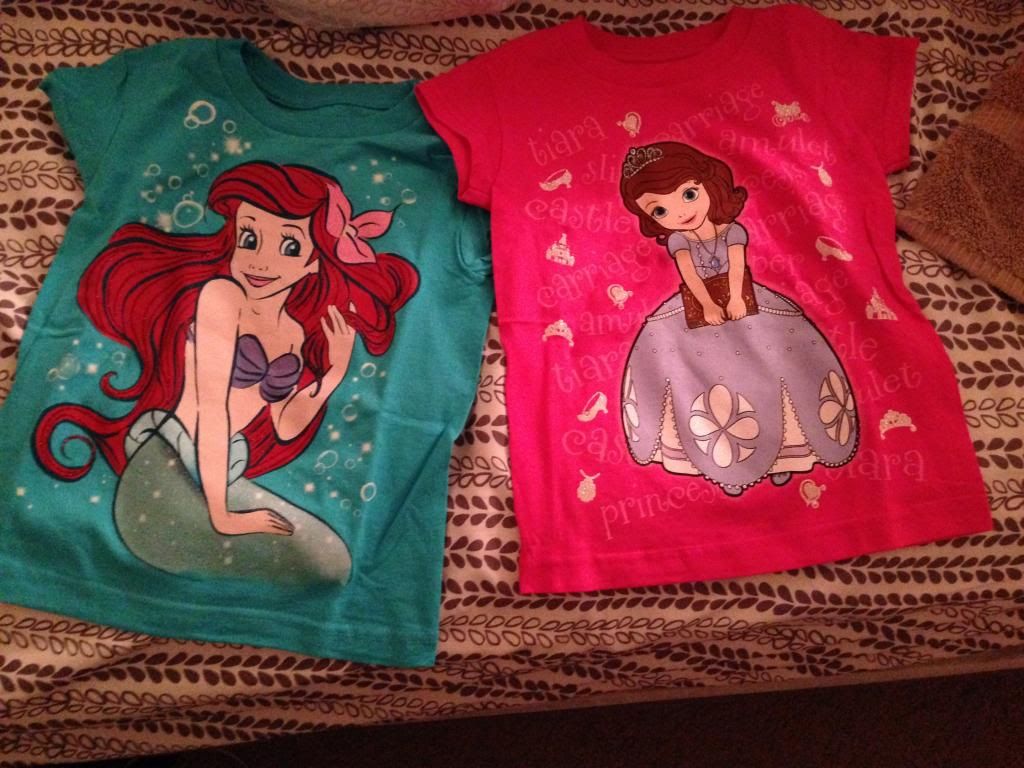 AND we even got to meet ARIEL!
Oh yeah, it happened!
It was also Rory's first time at a play area and she loved it ;)
Uncle Trevor came for a bit too and she was loving having him there ;)
Rory has started playing the piano ALL THE TIME
at both grandparents houses.
And quite frankly,
I think she's got GREAT posture for a 15 1/2 month old haha
Then last week while we were waiting for the lovely Lydia
to take some pictures of us,
we played on the playground and she actually enjoyed it!
Last time she was just too little and now that it's finally cooling down,
we'll be making more trips to the playground ;)
Then this week our wonderful friend Nancy brought us all these boxes
FULL of crafting supplies!
GUYS, I hit the mother load!
I came away with 2 full to the brim boxes and a bag stuffed ;)
(I shared with my SIL cuz I'm awesome like that)
Oh and that bedding in the back??
Yeah all mine baby! ;)
And soon I'm hoping to have space for it all so I can do some
awesome crafting!
Rory got some rocking Mickey Crocs from her GG and Papa!
Is she a Disney girl or what!?
Heehee
Now you are caught up!
Whew!
Also, I'm still looking for a couple more people for my birthday week of giveaways!
Anyone???