I hope you all enjoyed the week of giveaways!! ;)
P.S. you can still enter some of them!!
Click on the button at the bottom of this post and you'll get to all of them! ;)
I honestly couldn't ask for better blogger friends than I have!
These ladies were so generous with their time and talents!
Sooo blessed!
And I gotta say,
my birthday was pretty awesome!
(and I'm still not done celebrating it!)
Started last week with my girlfriends from when we worked together
at Kids Corner a few years ago ;)
We only worked together for one year but I haven't had a connection like
ours before and we have recently rekindled our friendship flame!
And coincidentally we will soon all be within 10-15 minutes of each other
instead of half an hour!
That news to come later!

They took me to Red Robin and yes, I was sung to
(sang to??).
And received a hilarious card that is just so US!
Saturday, Andrew kidnapped me for some birthday shenanigans!
After a few stops in the car,
we ended up at the retention basin we had met up in years ago
to talk about our feelings for each other and such.
In that retention basin is where he asked me
to be his girlfriend and kissed me for the first time ;)
It was very sweet being there again with him
and our daughter ;)
Monday night with I had dinner with
Hope
.
She knew Andrew was going to be out of town this week
(she works with him, actually she's the one that hired him haha)
so she asked if she could take me out for my birthday ;)
I mean, how sweet and awesome is she??
So I'm of course running late cuz my sitters couldn't get there on time,
and Andrew FaceTimed me while I was driving
(don't worry, he looked at the car ceiling while we talked and I drove haha)
and so with a slight tear in my eye
(I don't do well when Andrew's gone)
I walked into the restaurant and saw Miss Hope
and I got so excited!
Started walking towards her and then I saw 2 other heads!!
I was completely surprised!
Apparently I didn't show my surprise very well but I really was!
(Promise Hope, I WAS surprised!)
And it was a night filled with love and jokes and laughter ;)
I felt so special!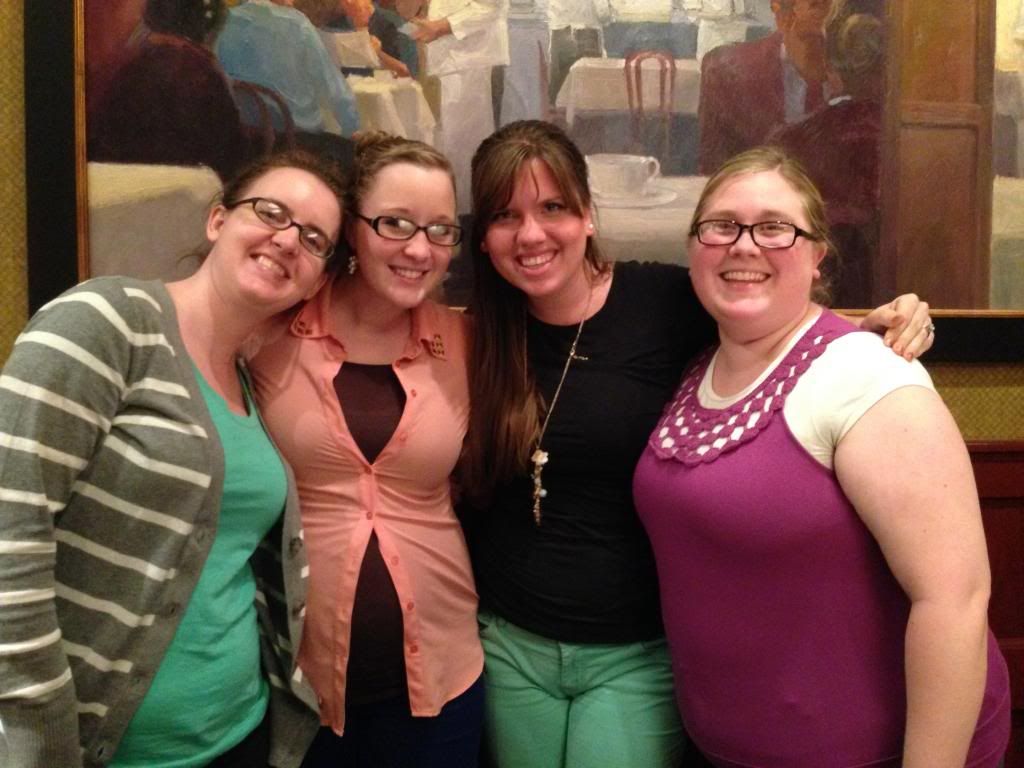 Then yesterday,
we started at Mimi's Cafe for breakfast!
I'd never had their breakfast and we were told that birthdays
get a free one.
We have now learned tis not so but my sweet mom paid for me anyway ;)
And my baby brother came as a surprise!
So awesome!
And we each got something different from our norm ;)
Apple Bacon waffles guys.
EAT THEM ALL!!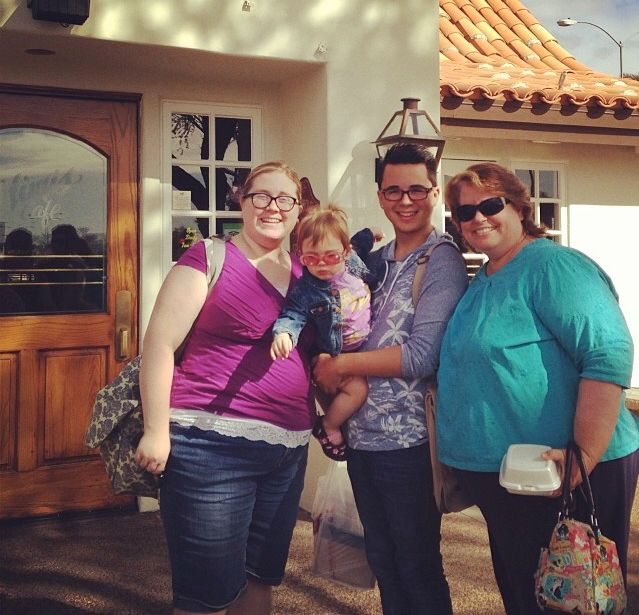 Other than being blinded by the flash,
isn't she adorable!?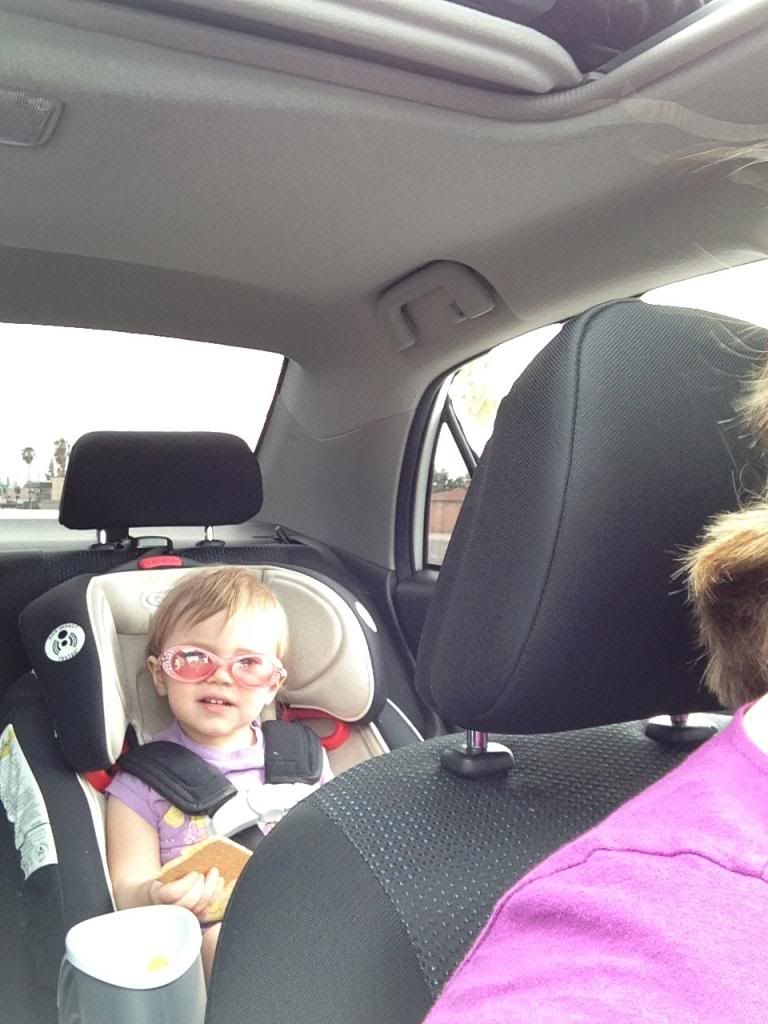 We like to drive with the windows down!
Then we came home to let Rory take a much needed nap,
and after she woke up we went to Joe's Fresh Farm Grill,
which I forgot to take pictures of!
BUT it was delicious!
(I'm eating the leftovers today ;) )
And since we were right there
(and I needed to pick up my laptop)
we perused San Tan Mall again ;)
And no trip to San Tan would be complete without the Disney Store.
Mom needed to pick up Monster's University and she had a coupon!
We didn't actually buy this,
I just thought it was so cute!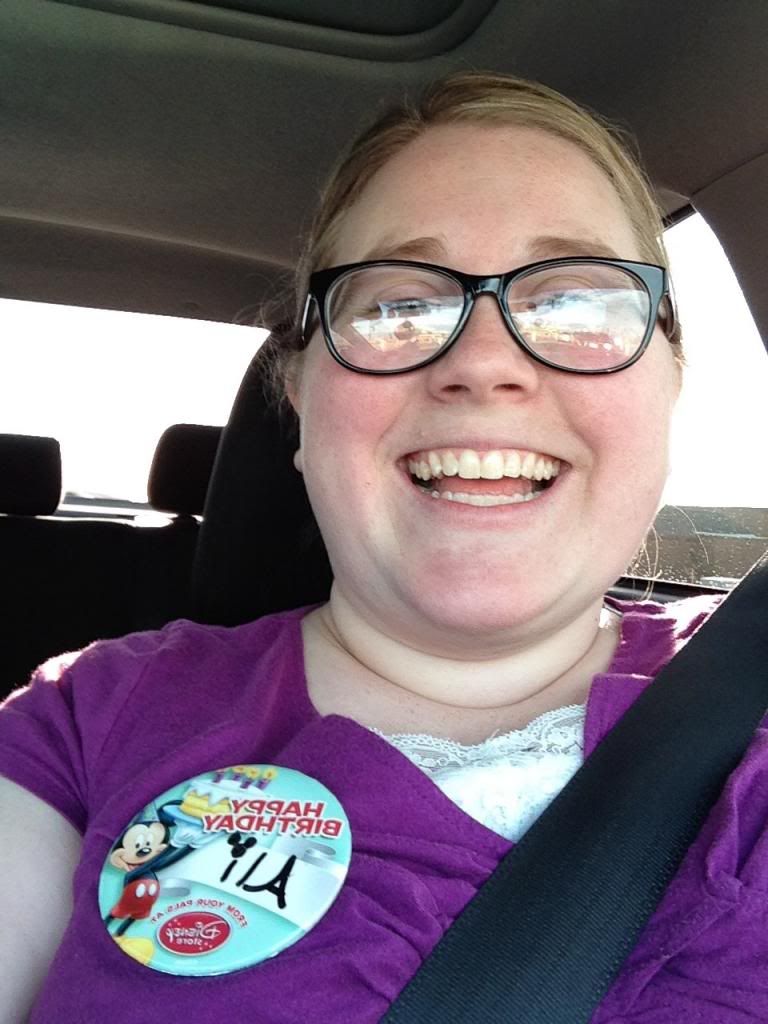 And I got a birthday button!!
After the mall,
we drove over to look at the outside
OF OUR NEW HOUSE!!
That's right guys!
WE FOUND A HOUSE!
I can't even describe to you how the pieces just fell into place with this one.
We walked in and immediately I felt something.
AND it's in the same ward as
Allora
,
(actually around the corner from her hahaha total coincidence)
across the street from
Sydney
,
and a guy from Andrew's work lives close by so they can carpool to work!
I mean, blessings on top of blessings!
AND nothing to fix!!!
Can you hear the angels??
I can!
Anyways!
Now I've gotten all distracted!
After all of this, we went back to my parents
house and my mom made her spaghetti which is one of my favorite things!
And Rory got to play with Grandpa and her uncles and aunt ;)
And just for fun here's what grandma taught her during our adventures yesterday
Bye bye dude!