I sometimes feel like I should offer more in blogging,
like guest posts of super awesome people,
sponsorships,
giveaways (although I do like a good giveaway - don't get me wrong),
etc etc.
But then again, my blog is just about me and my little fam ;)
(and rest assured, I'll still do occasional giveaways,
including my birthday week!)
And since that's my life,
here it is!
Have I mentioned how much I LOVE being a SAHM?
And before I continue,
I highly respect working moms, single moms and any and all moms mmmk?
Alright, PC out of the way,
now I can continue.
I LOVE BEING A SAHM!
Now are there days when it's not all rainbows and unicorns?
DUH!
But overall, I love being the one my baby
runs to for a boo-boo or for a kiss or anything ;)
I was so worried for awhile that Rory would become a mommy's girl,
not that it's a bad thing,
but even mama needs a break every now and then,
but she LOVES her daddy.
She lights up when he walks into the room and gives him kisses
and asks him to hold her ;)
I SOOO need to capture this on a camera!
Picture proof of my daughter's cuteness!!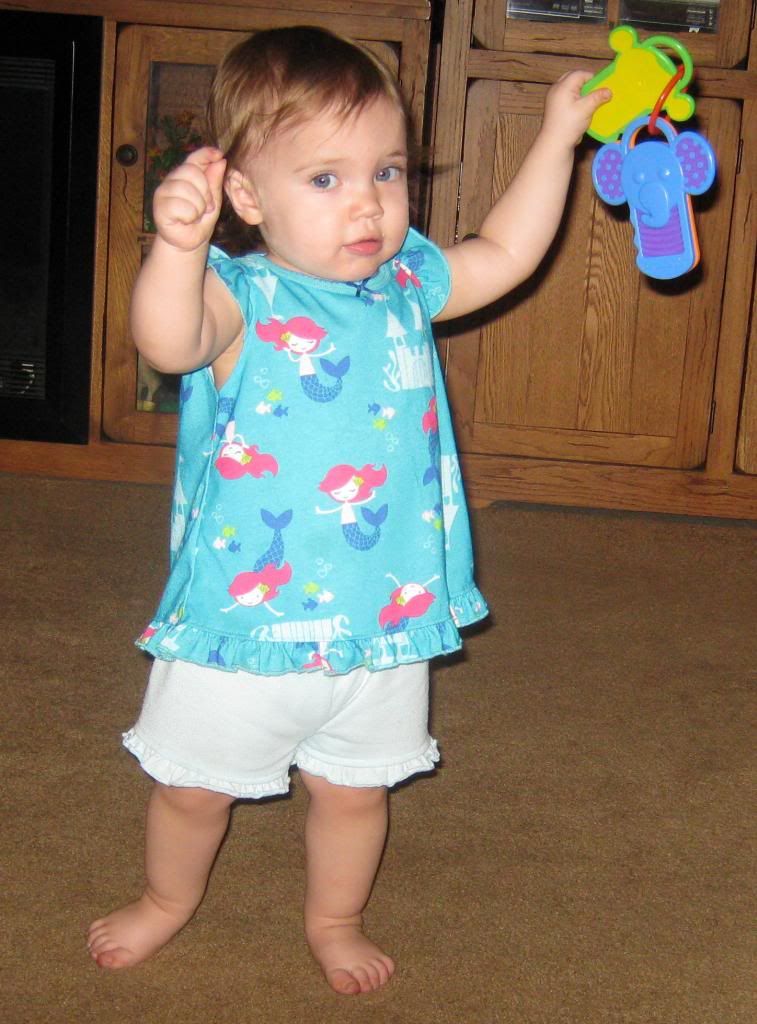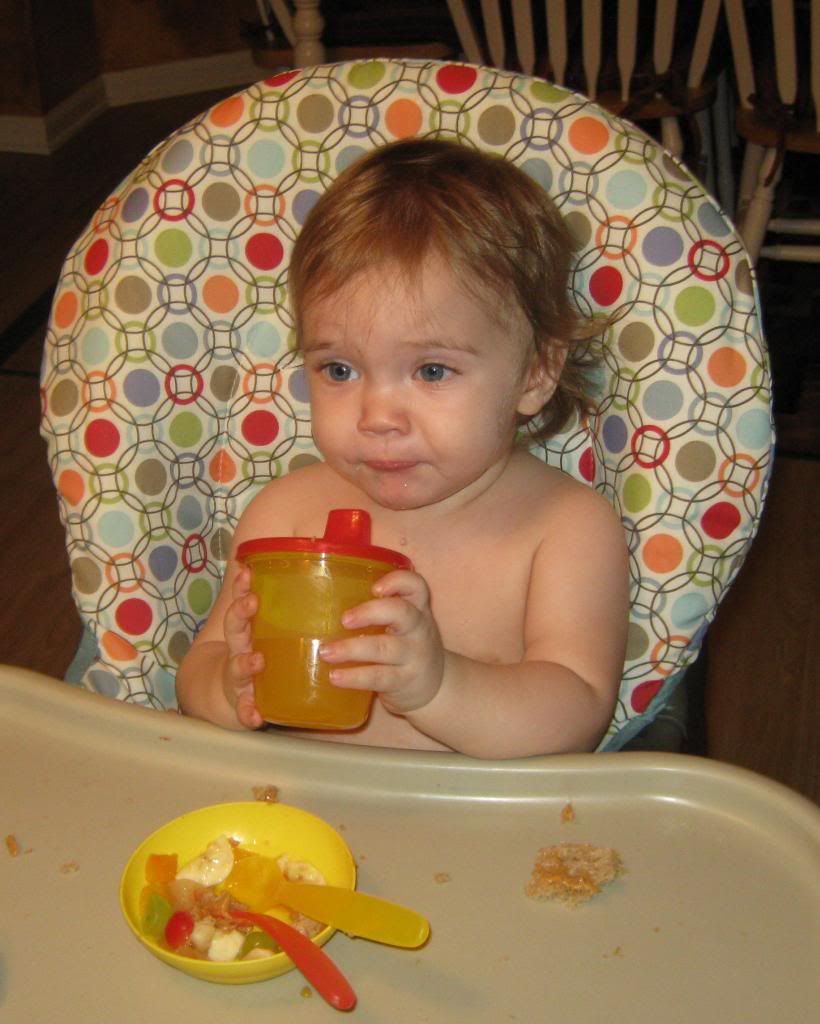 She LOVES her GG and Papa!
She always has such a good time over there with them,
and she'll do anything for them!
They got her to drink from a sippy cup
(which I still have yet to do)
She loves PB and J's and oatmeal ;)
(and the messes hahaha)
Her GG Bowler made her some pillowcase dresses
for her birthday!!
They're perfect for the AZ heat and she looks so stinkin cute!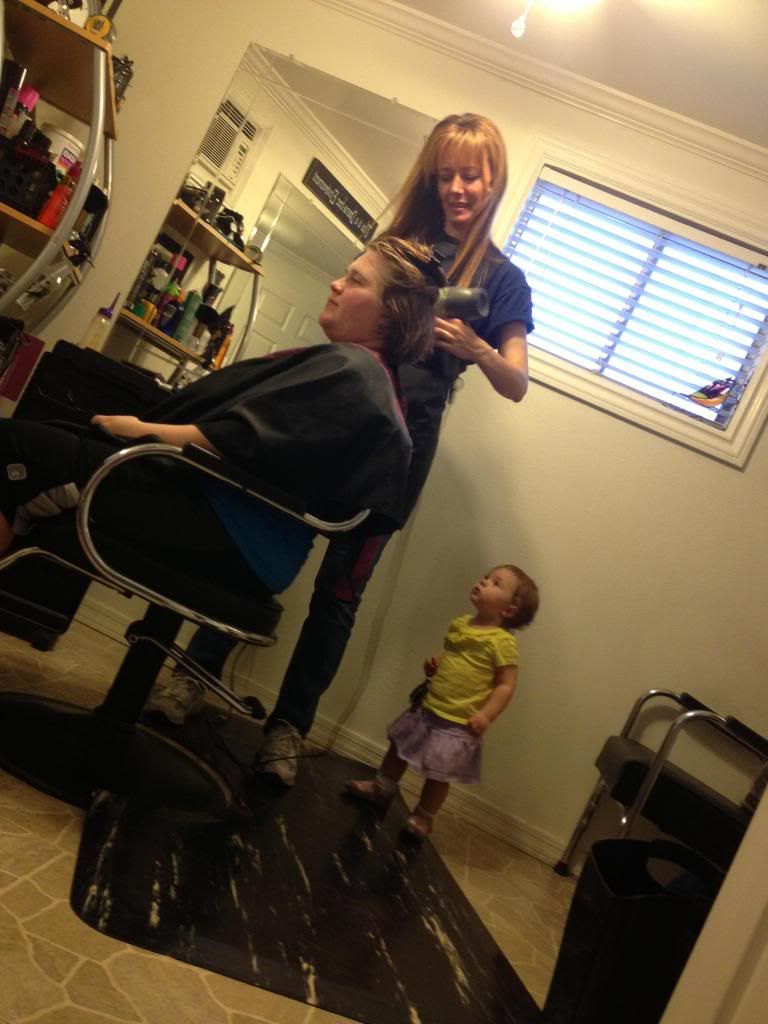 Rory loved watching Geniel cut my hair haha
she even decided to squeeze between her legs hilarious!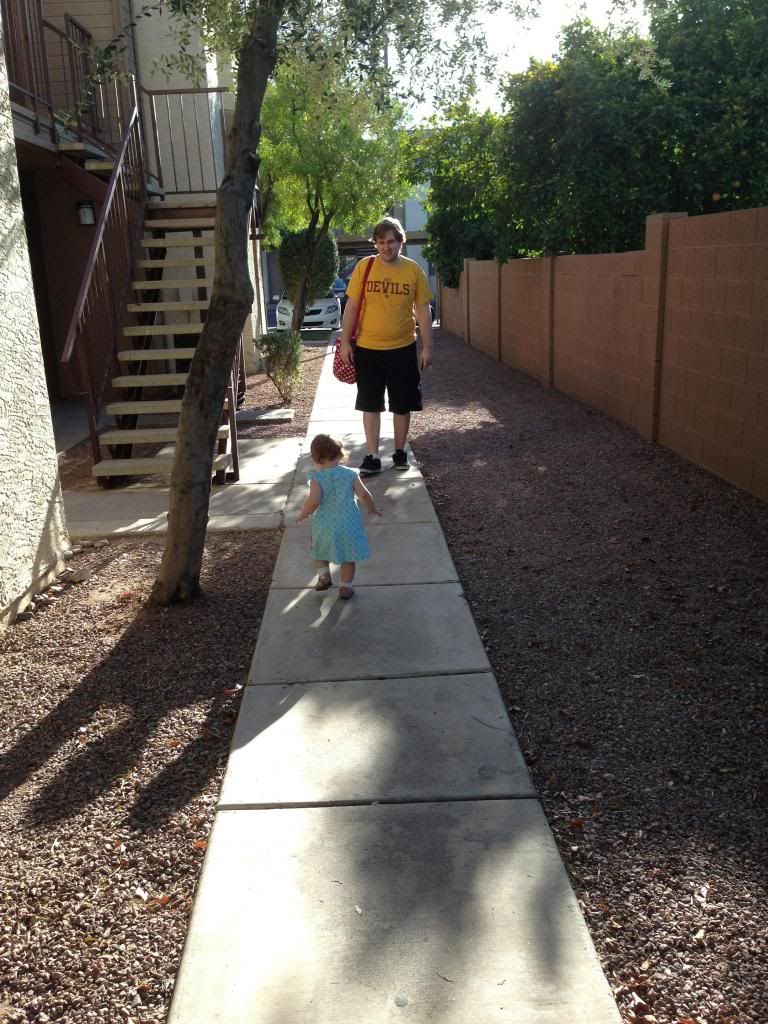 She loves to walk to the car
(and follow daddy of course)
Yeah she's faking it,
she's a champ fake sleeper ;)
This girl brings me so much happiness and I can't believe I'm this lucky
to be her mama ;)