My baby girl is 10 MONTHS OLD people!!
Oh gravy!!
It's weird to think that a year ago around now I was having a baby shower
for this little princess
and now she's here and growing up so stinkin fast!
Highlights from right now:
- she walks anywhere from 2-10 steps at a time
(sometimes more if she forgets what she's doing)
Who loves the epic "Justice League" music playing in the background?
Makes it cooler in my opinion ;)
- eats a TON: bread, crackers, cereal, bananas, the big jars of baby food,
chocolate (duh!), Oreo filling, I mean I could go on but really,
- sleeps through the night (goes to bed around 10 and wakes up about 9)
- makes the cutest excited faces
- giggles like there's no tomorrow when she's happy about something
- still has tons of power behind her screams if she's angry or sad haha
- loves her set of keys I bought for her at Target
(she would try to keep the real keys every single time we got in the car so I finally
bought her a set for $3!)
- likes to wrap herself in her blankets or pillows
- loves to have soft things thrown and bounced off her face
(seriously, we have a Flounder stuffed animal - Little Mermaid -
that she just LOVES to have
bounced off her nose, makes her giggle nonstop)
- loves tickles
- has 7 teeth (soon to be 8)
- gives nice slobbery kisses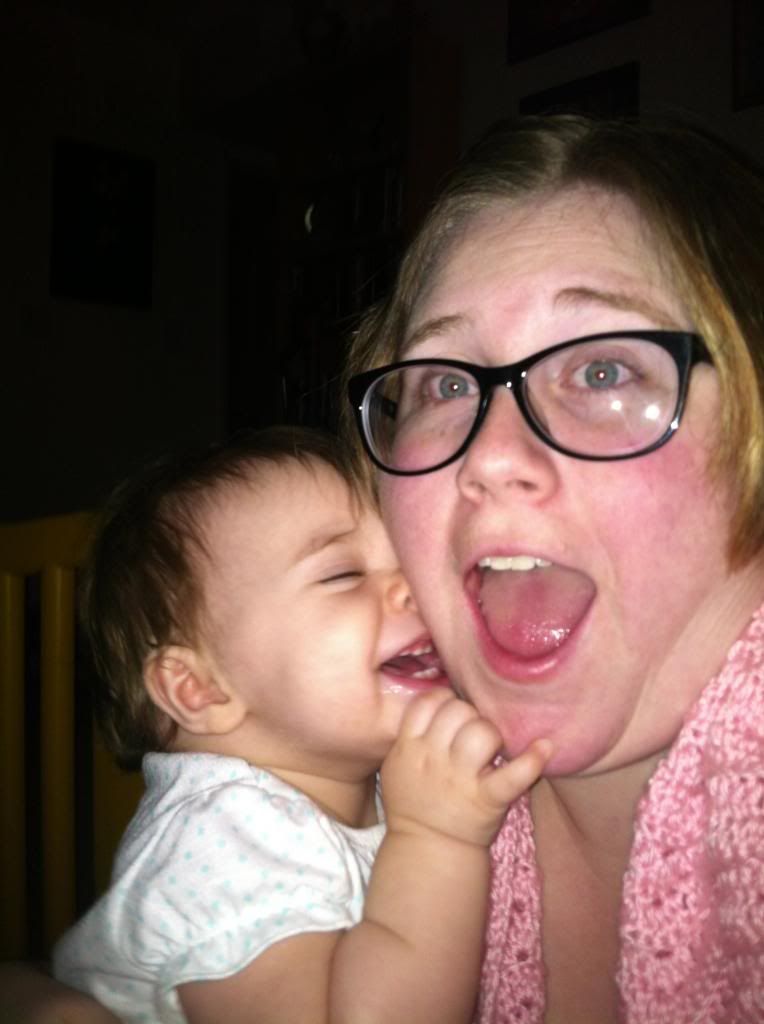 - and sits in the bathtub all by herself now ;)
- loves to play with her toes and slap her feet together ;)
I seriously can't believe how big she is!
And she has brought so much love and happiness to us
"for she fill[s] [our] lives with sunshine"
(Sleeping Beauty quote)