Well friends,
my little brother is married!!
I just can't believe it!
and how fast it flies and it's still flying by!
Yesterday was the PERFECT day for them,
sunshine and blue skies and a slight breeze
(also slightly warm but in the shade it was gorgeous)
Emily looked GORGEOUS and Nick was glowing ;)
We got to go into the temple for the ceremony with them,
and theirs was the only other sealing I've been to besides mine
(at least so far)
and it was awesome to listen again to the promises and covenants
we make with God and with each other in a marriage.
Watching them as they knelt together
the Spirit was so strong and I wept with joy,
yes I WEPT like a baby hahaha
And at 1:11 they were officially sealed as husband and wife
which coincidentally was the same time that me and Andrew were sealed,
AND the same time MY parents were sealed ;)
It's fate y'all!
After the ceremony we hugged them both and I could feel my heart
swell with happiness for them and especially for getting another sister!
Us Bowler women have now tripled!
And now welcome Mr and Mrs Bowler!
AHHHH!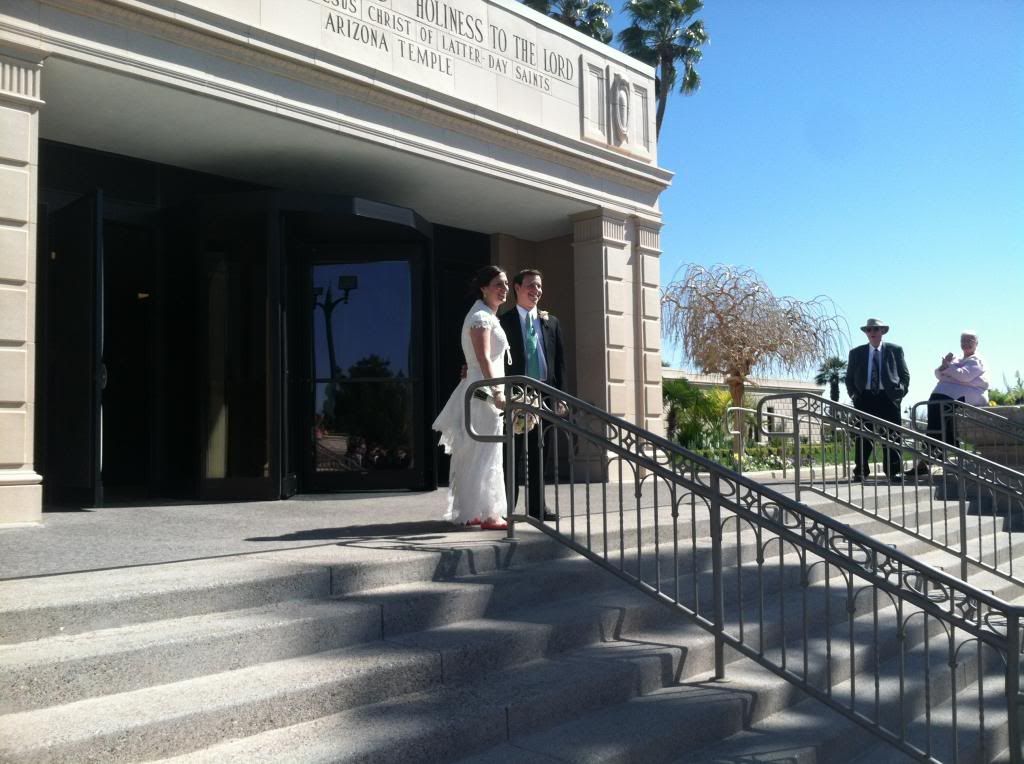 So I got the bridesmaids but did I get the groomsmen....
no...hahaha and my husband AND my other brother were groomsmen
(don't tell them I forgot!)
Ok so funny story,
these are all the nieces and nephews on both sides
(yeah ok, Rory is the ONLY one from our side hahaha)
But this is exactly how the pictures turned out,
lots of crying babies!
perfect birth control for the new couple ;)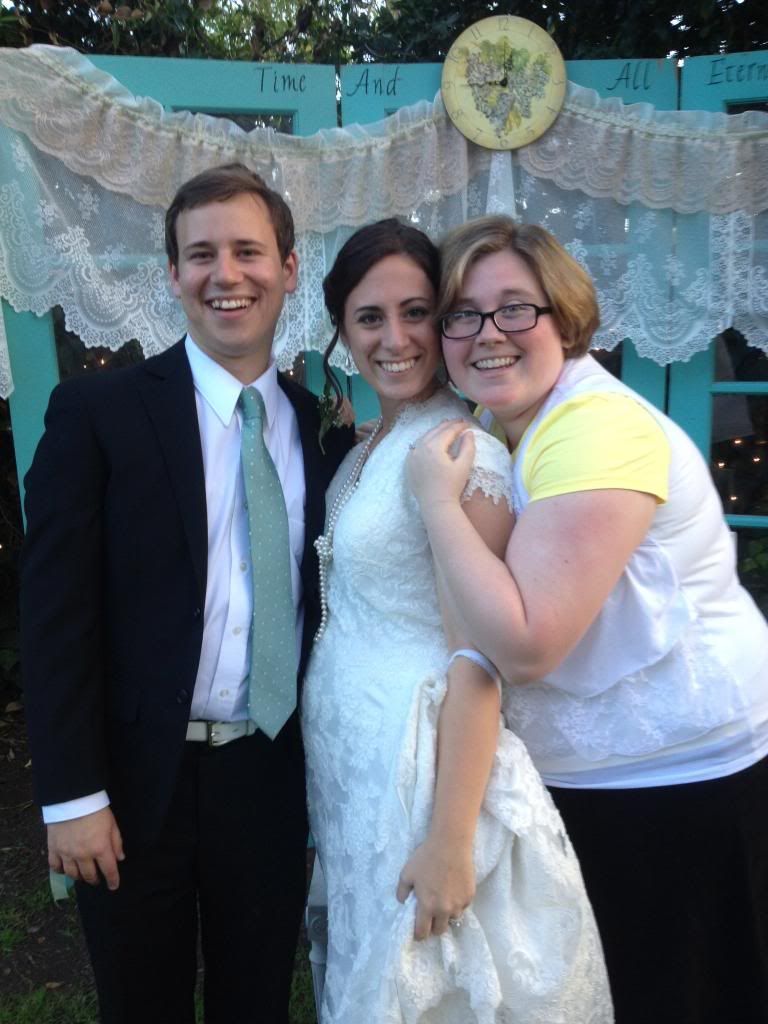 Ok I swear this isn't as weird as it looks,
Nick was hugging me through Emily so I was all up in her grill......
Rory got to dance with Susan
who did the flowers for Nick and Emily
(and me too for my wedding - she's amazing!)
Mother Son dance -
Just the Way You Are by Billy Joel
(the photographer got WAY better pictures mmmk?)
And Emily and her dad danced to
I Loved Her First by Heartland
And a better one of me and my new sister ;)
It was a gorgeous reception and I'm so happy for them,
and I did tear up when they drove off,
knowing that they're grown ups now!
And once the photographer gets the photos edited,
I'll post some more
(with Emily's permission of course!)