Thursday night I was actually able to make dinner for me and Andrew,
which was his Valentine's gift from me ;)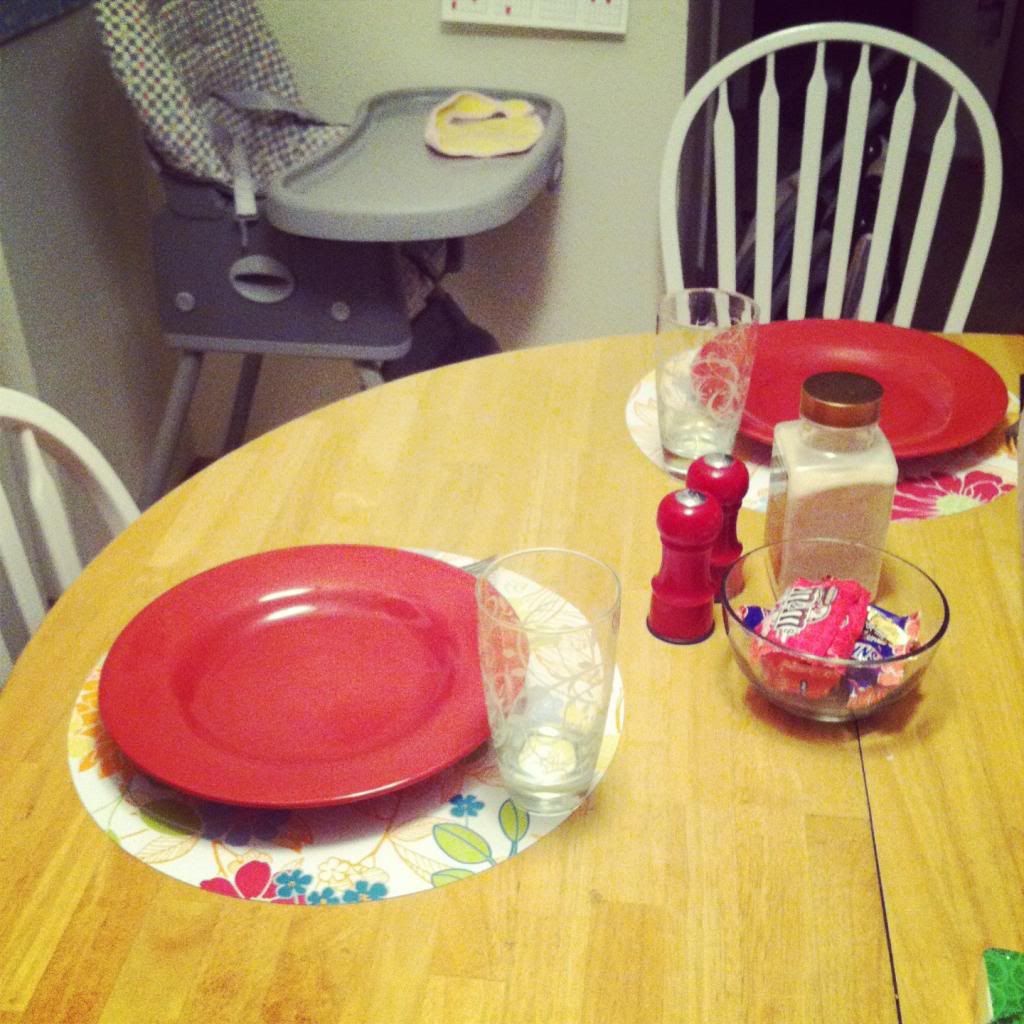 It was a chicken pasta dish with red sauce haha
I just kinda threw what we had in the pantry and fridge together ;)
Then Saturday morning I woke up to this on our table
I have been wanting Brave since it came out!!
And yes, he MADE those paper roses ;)
I know, y'all be jealous ;)
It was a great day yesterday,
we ran errands together,
had lunch at Olive Garden,
Rory had her GG and Papa day,
Andrew's sister Haley opened her mission call,
(Sao Paolo North Brazil mission!!! WOOT!)
got Krazy Sub for dinner,
and watched Brave while Rory napped,
and then got baby snuggles to top off the whole night ;)
Best Valentine's Day ever!