I know I've been a sucky blog friend,
but I do have a very active almost 7 month old at home,
and she's starting to learn to crawl!
Yikes!!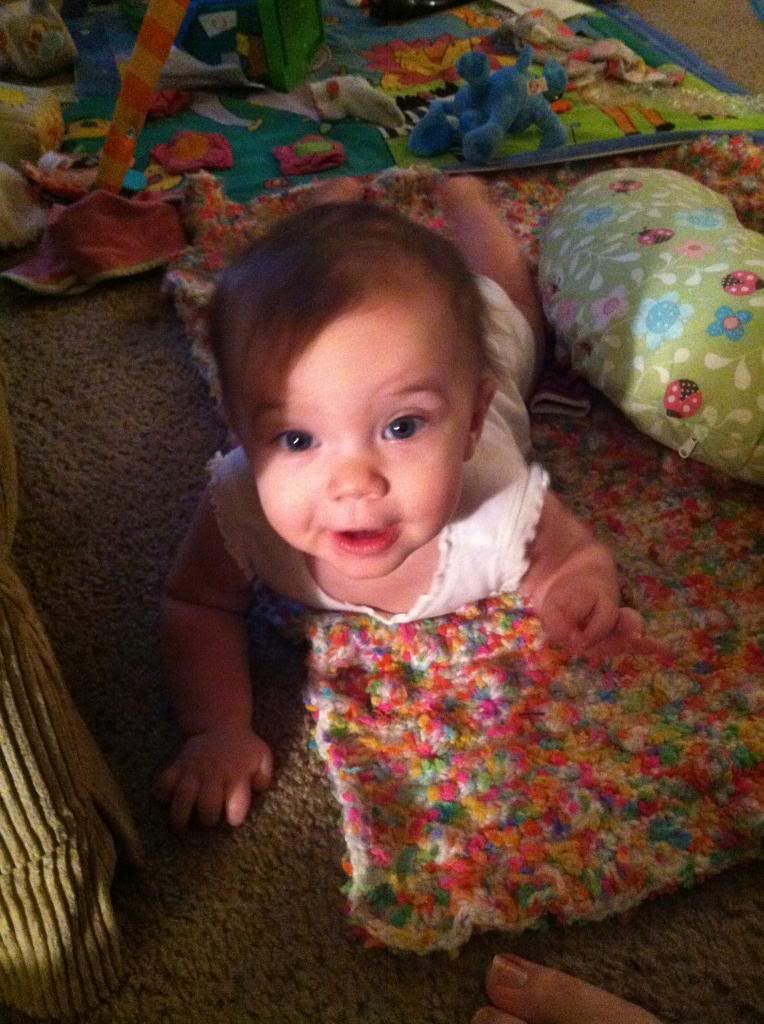 Anyways, I'll try to catch you up on things around here ;)
Every week Rory and I spend a day with my mom
and it's our "craft day",
now half the time it turns into us chatting the whole day
but recently we've made a decision to do at least one thing every week haha
so last week my mom helped me sew the minky blanket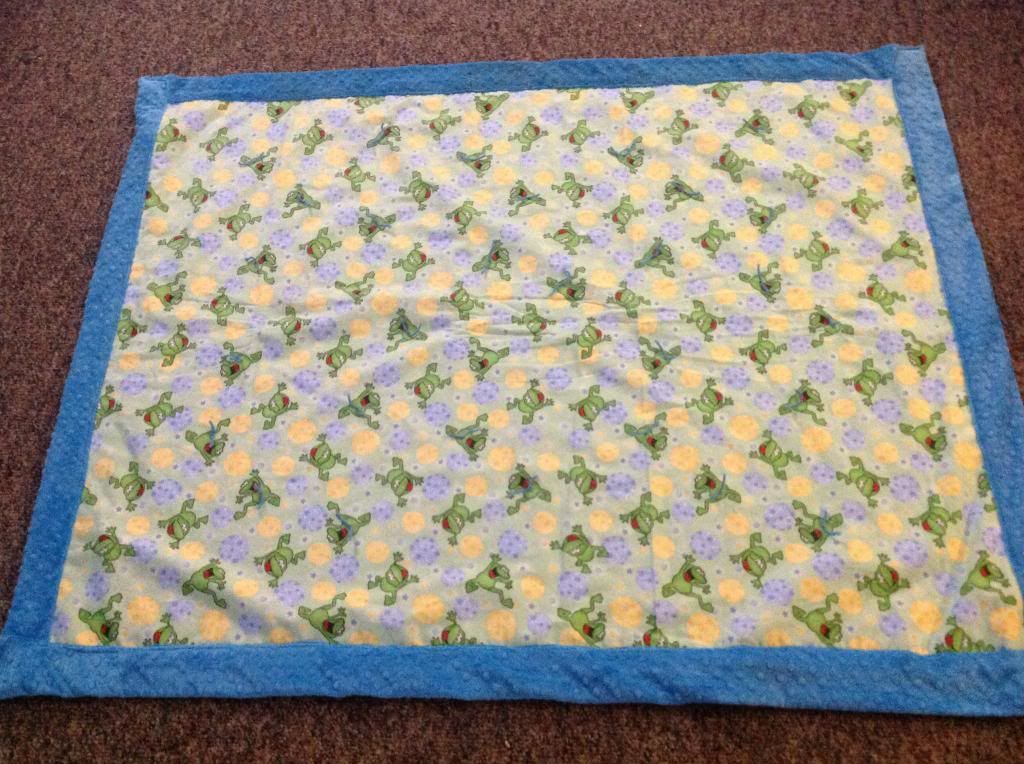 Oh yeah, shes a froggy girl hahaha
Also, my mom helping me turned into her doing all of the actual sewing
cuz I couldn't do it, it was too big of a piece hahaha
I also bought an Ergo carrier for us to use at Disneyland!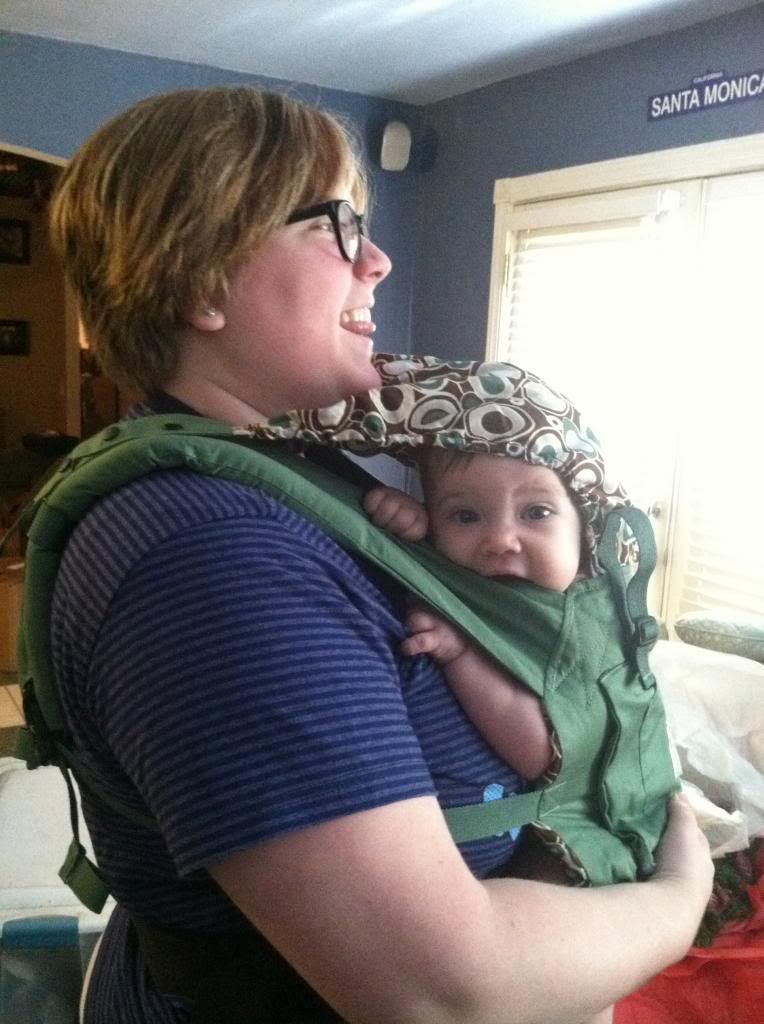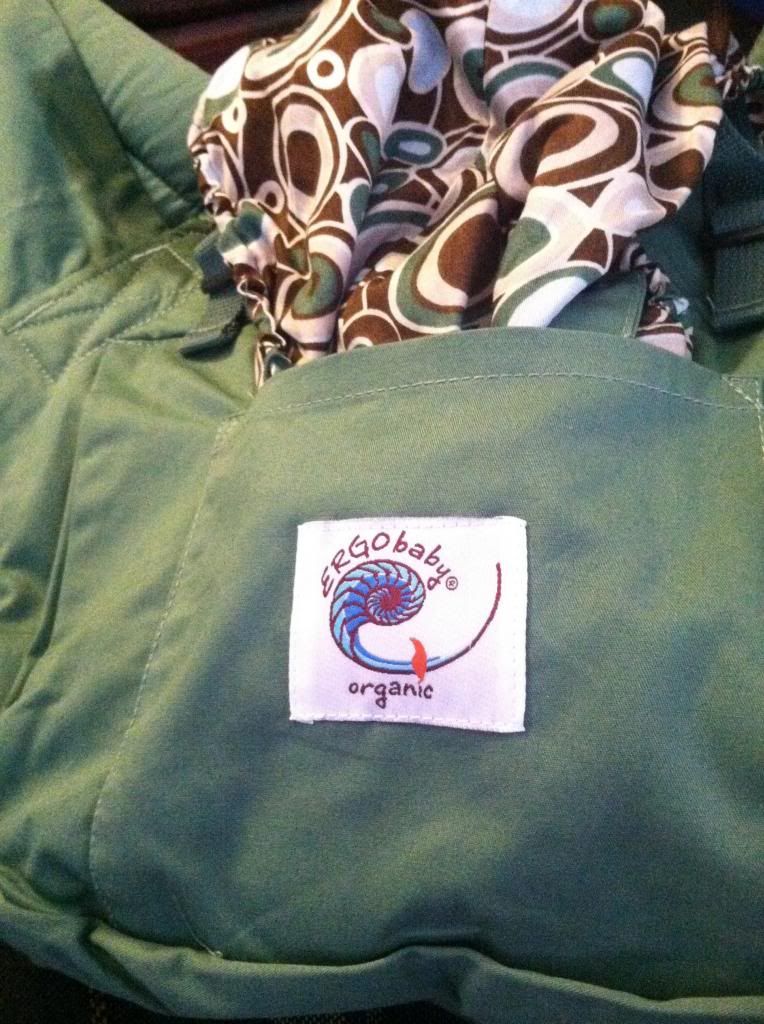 Oh my heavens people it is AMAZING!!
I liked my Baby Bjorn,
but this Ergo was like heaven on my shoulders,
and it doesn't put the strain on my back that the Bjorn does!
Any and all moms, it's SOOO worth the money.
(Also, buy it from Amazon, way cheaper and free shipping!)
Rory had so much fun at grandma's she and grandma both fell asleep hahaha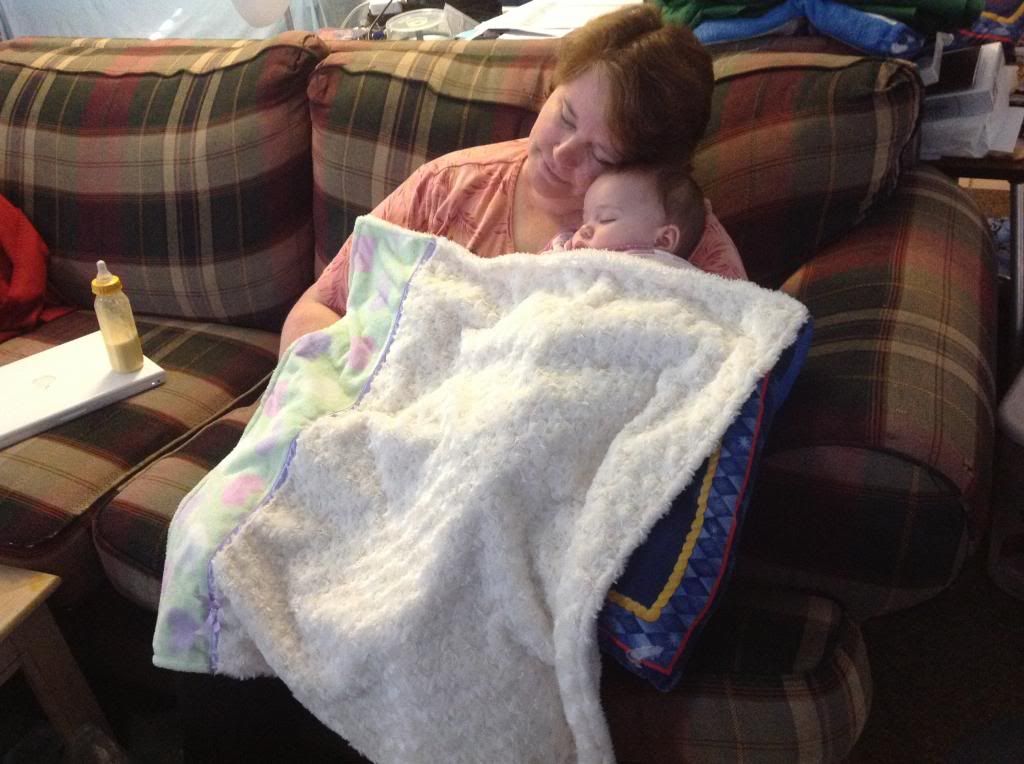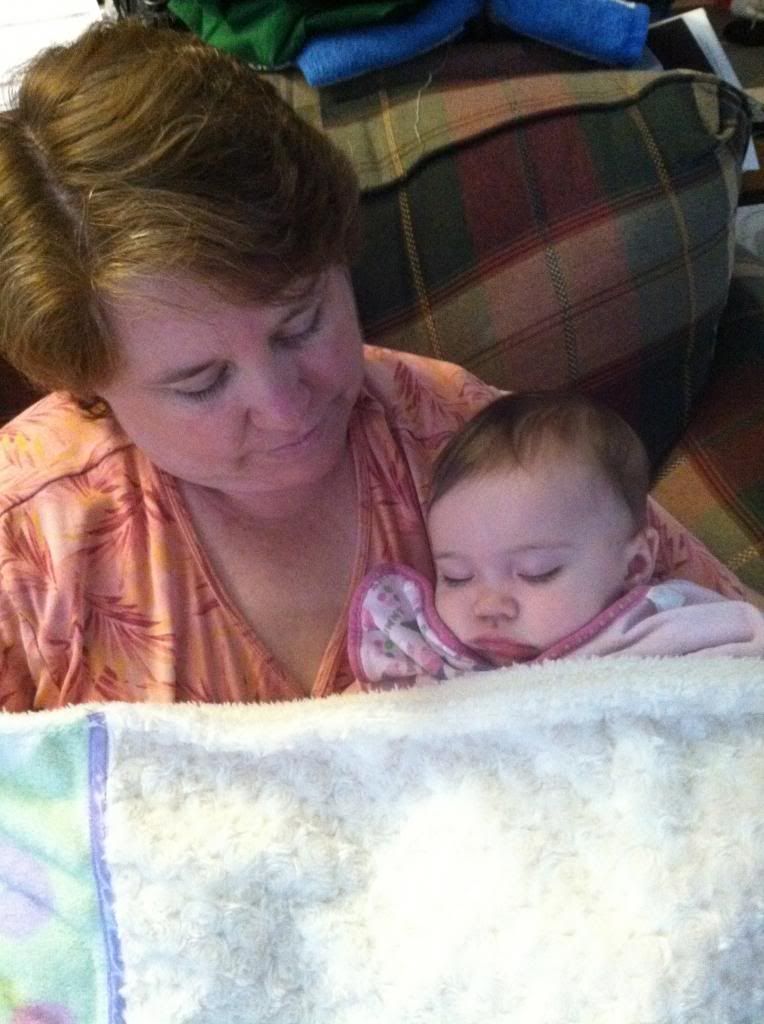 The cutest thing ever right?!
Rory got a big girl bathtub to use now cuz she's so big!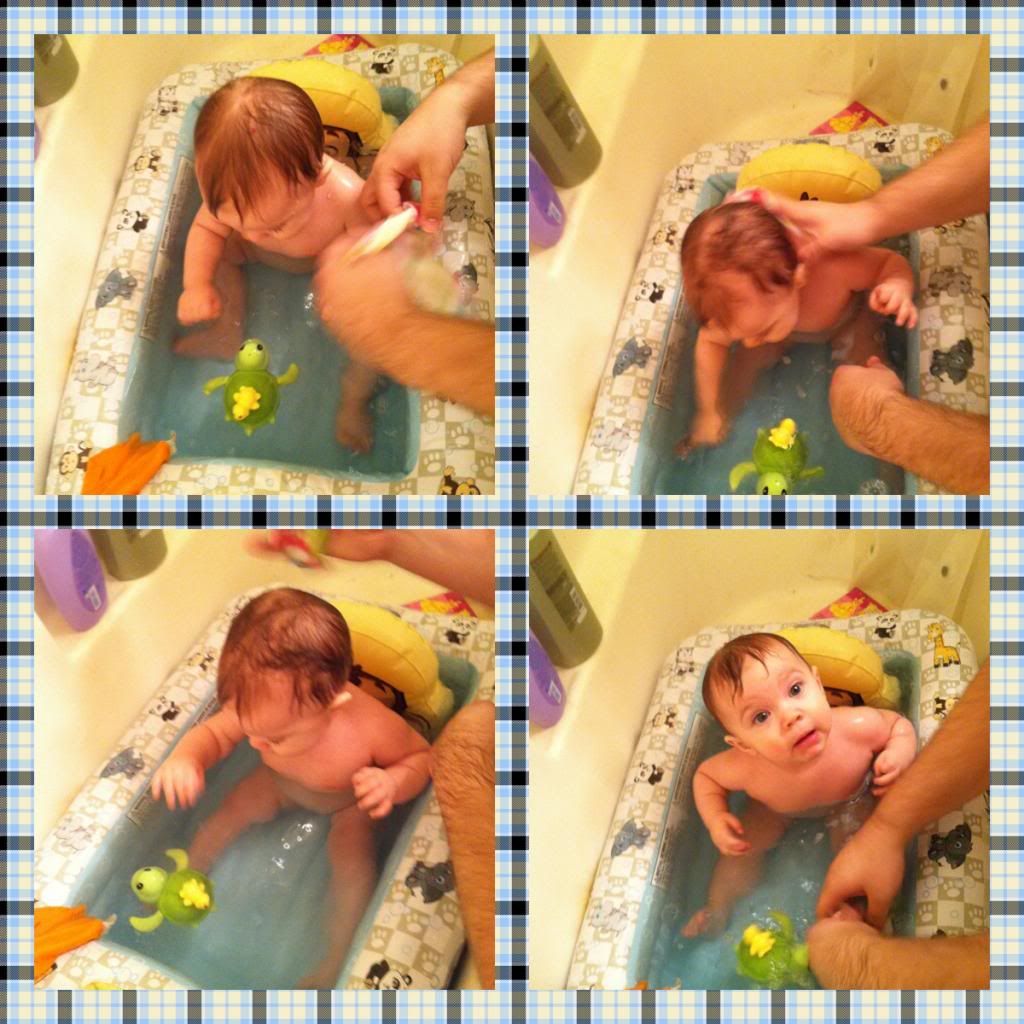 And she loves it!!
She gets to splash as much as she wants and actually can go after her toys!
Last night Andrew made milanesa
for us and my family while we planned our Disneyland trip!
Milanesa is an Argentine dish of breaded and fried beef (or chicken)
and it was delicious!
I married the best cook around!
And Rory loves playing with her uncles and grandpa!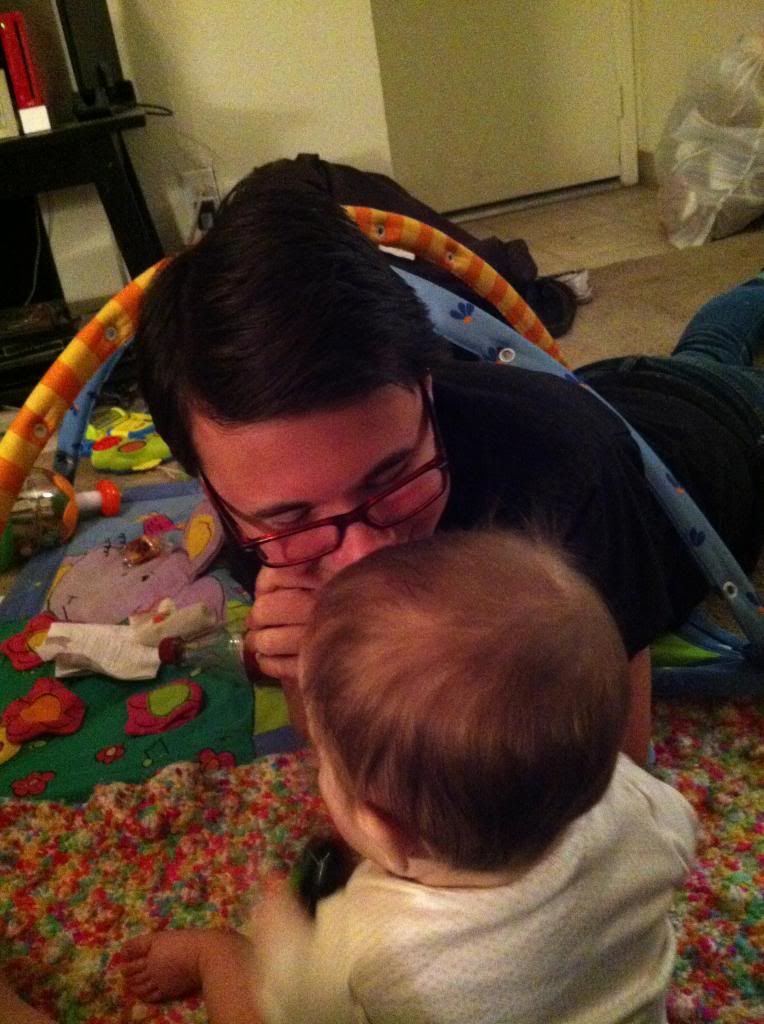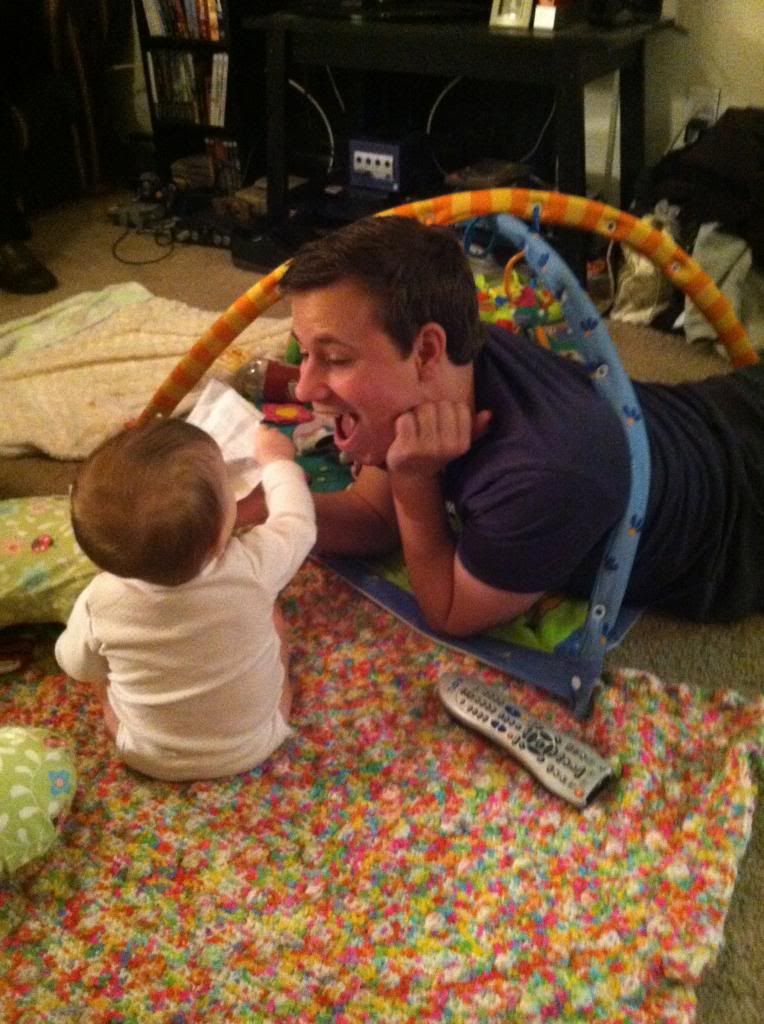 She's such a spoiled thing with attention hahaha
And I am now the human jungle gym!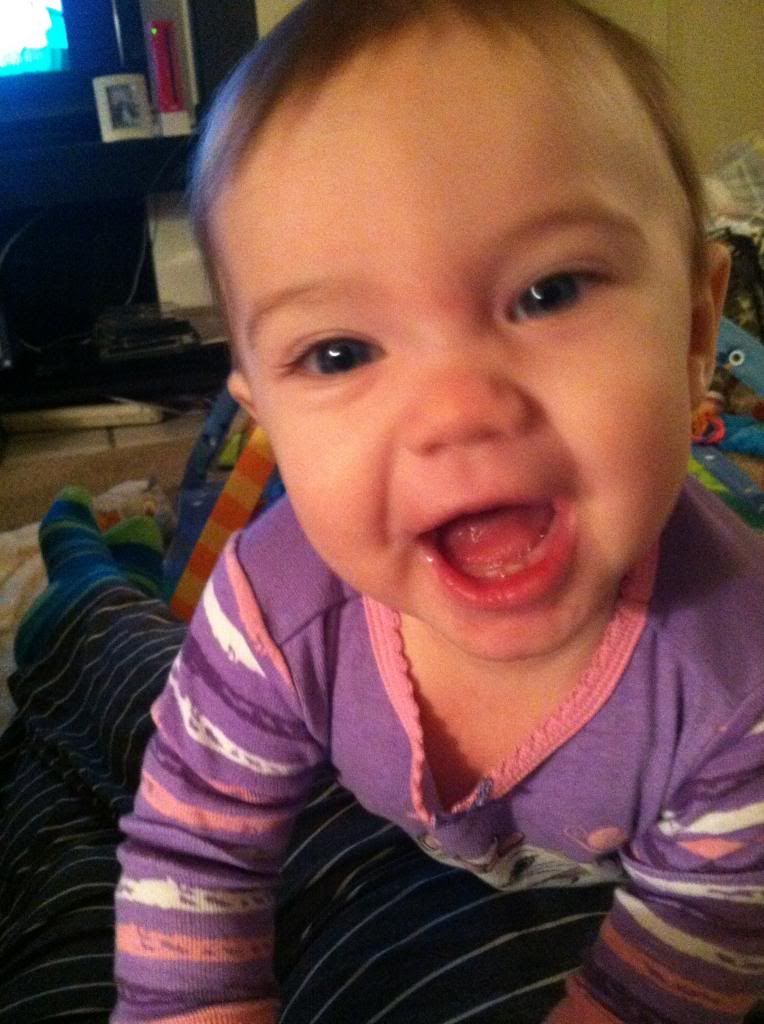 She loves to climb up me and smile at me like she's saying
"Look at me mama!! I'm so big and cute!"
And she is ;)
What have you been up to??