So far it's been a great year!
Hahaha ;)
But really, it has been!
Rory has already grown so much in the past month!
At her 6 month appointment she was 19 lbs even, 27" tall,
and has a noggin 43 cm around! YIKES!

She had to get 4 shots in her thighs and she had to swallow one,
which didn't make her very happy but she actually calmed down
super fast and zonked out within 10 minutes of the shots.
So cute!!
I can now just set her on the floor
and she entertains herself for a couple hours at a time!
It's amazing!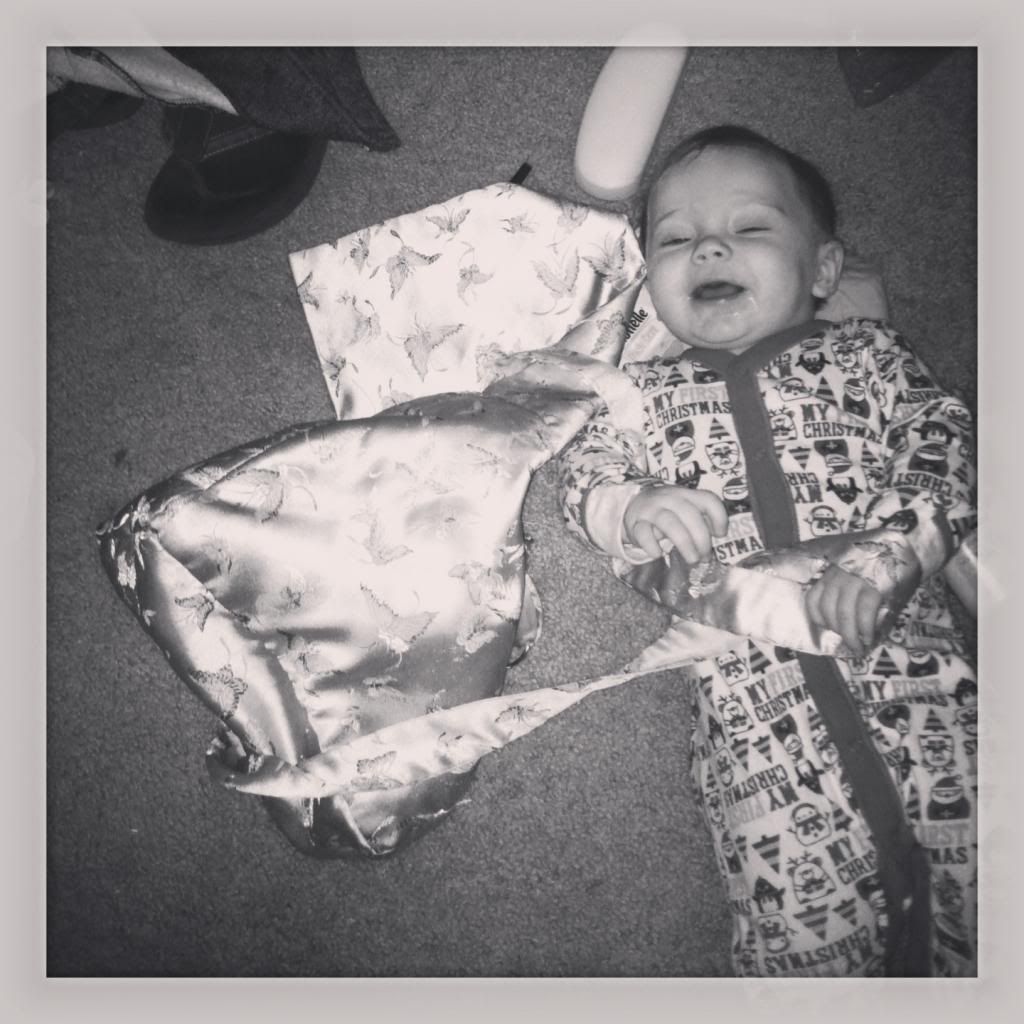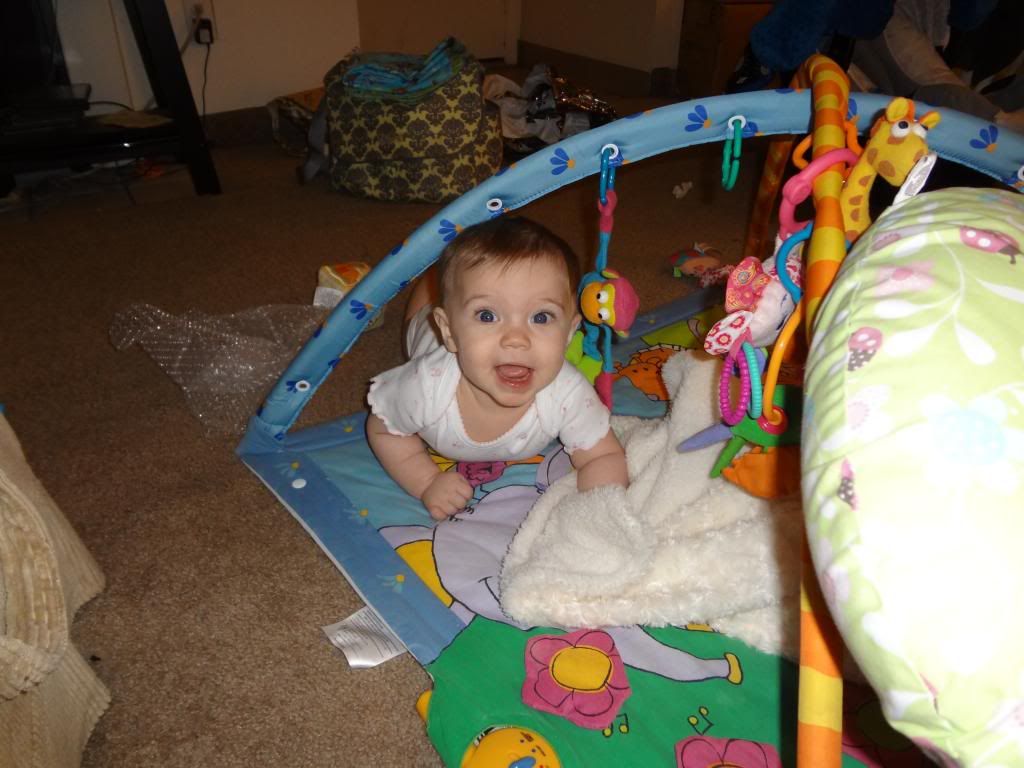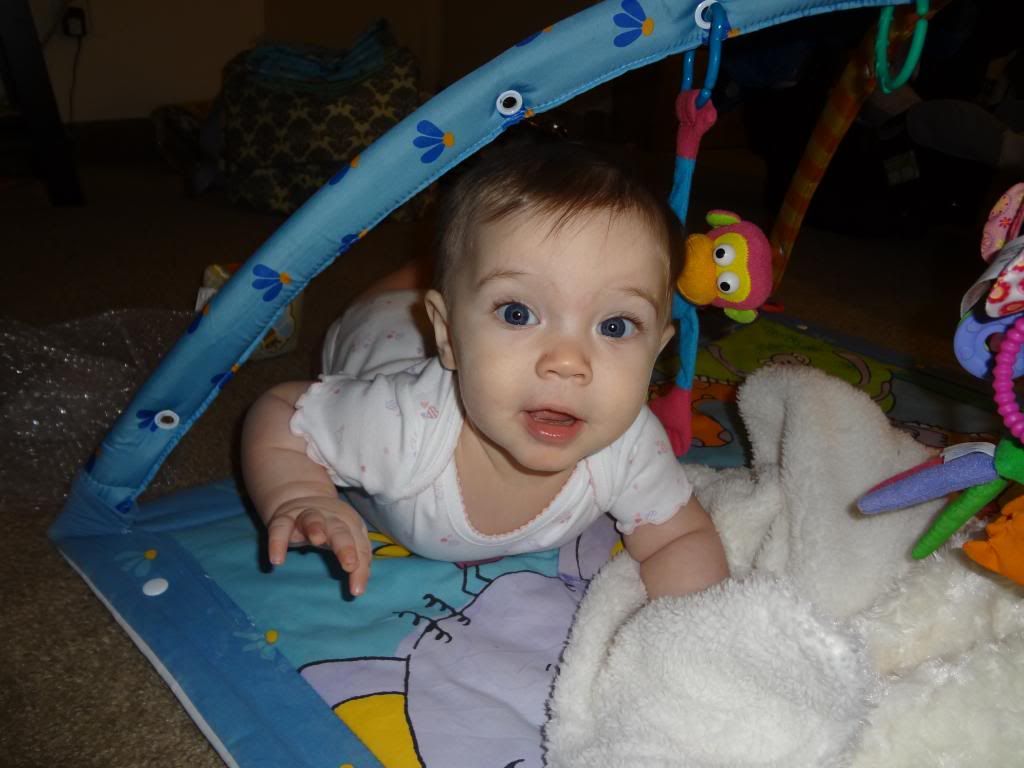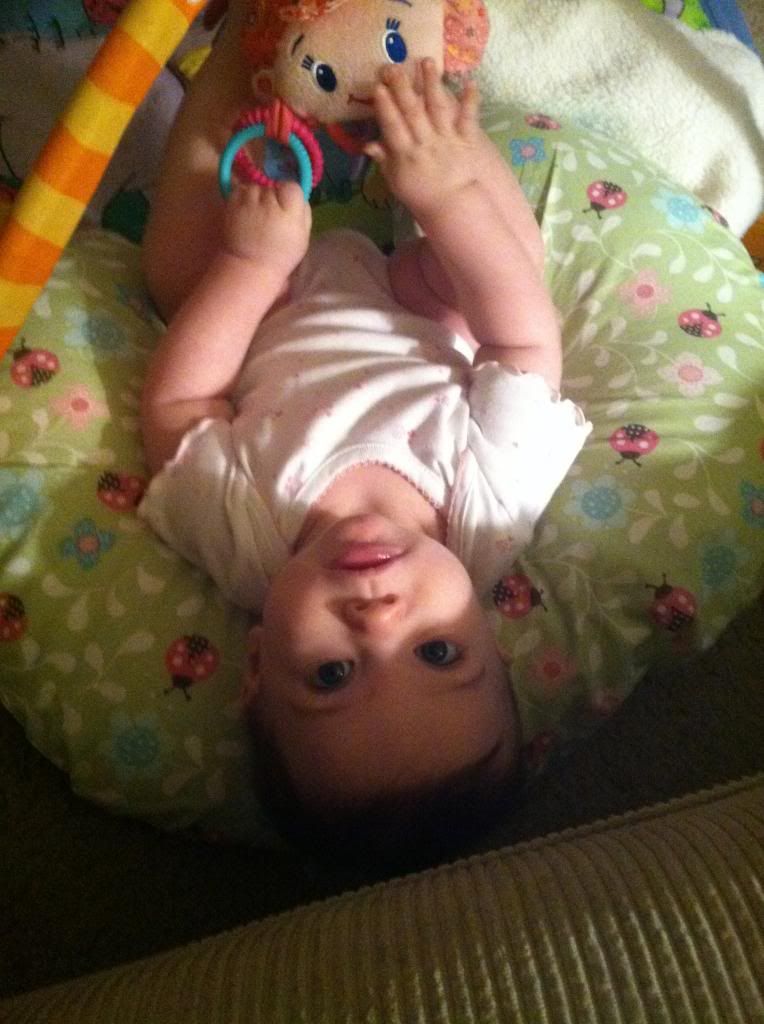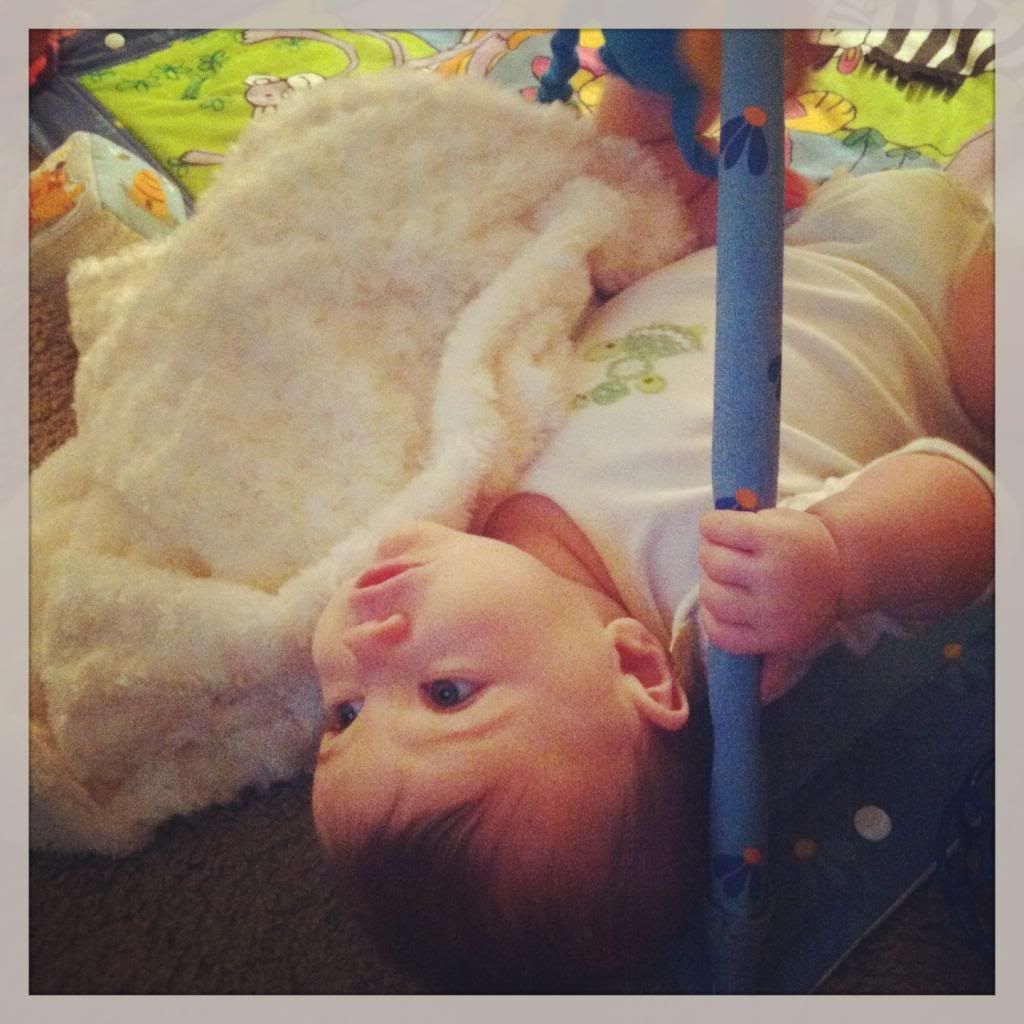 Rory's big enough to sit in the restaurant high chairs,
which I know I've already talked about,
but now it's just more fun cuz we can leave the carseat IN THE CAR
when we go out to eat!
Isn't she adorable?!
Now if we could just get her to hold her own bottle....
This is the closest I've gotten in her 6-almost-7 months of life,
one hand with mommy's help.
Ah, eventually we'll get there ;)
We're trying to get her to hold her sippy cup,
but it's hard for her to understand she has to hold it to her mouth hahaha
and we tried Cheerios for the first time today but she
doesn't think to CHEW the Cheerios...she just tries to swallow them,
which doesn't end happily as you can imagine
but again, we'll get there ;)
She was eating green beans too ;)
And she still loves her bathtime ;)
What happened to my helpless child??
She's so big!
How's your new year been??
Oh and did I mention that I ALSO made dinner!?
Heck yeah!!