Holy crap December!!! Where did you come from??
Is it just me??
It seriously has snuck up on me!
And now I have realized that I need to start buying gifts in like January
cuz I'm slightly freaking out here!
But I digress from my purpose ;)
Rory has finally touched the cat for the first time,
she also tried to eat her and ended up with two handfuls of fur
after their encounter - poor Sniffer!
But the cat was just like "I'm not sure what this thing thinks it's doing, so I'm gonna
just walk away and pretend I can't feel it pulling my hair out" hahahaha
Andrew and I went on our first date in 3 months!!
And it was heavenly!
We saw Skyfall - AMAZING by the way! Go see it if you haven't yet!
And ate lunch at Yogi's Teriyaki - delicious.
The bug finally got to wear this outfit from Auntie Pammie!
It's adorable and I love it!
(It's also a 6-12 month outfit hahahaha)
Grandma Bowler bought her a crib toy with a huge mirror on it!
Look at that adorable smiling face!!
She's such a ham!
Sunday night she wore this to the Wilson family potluck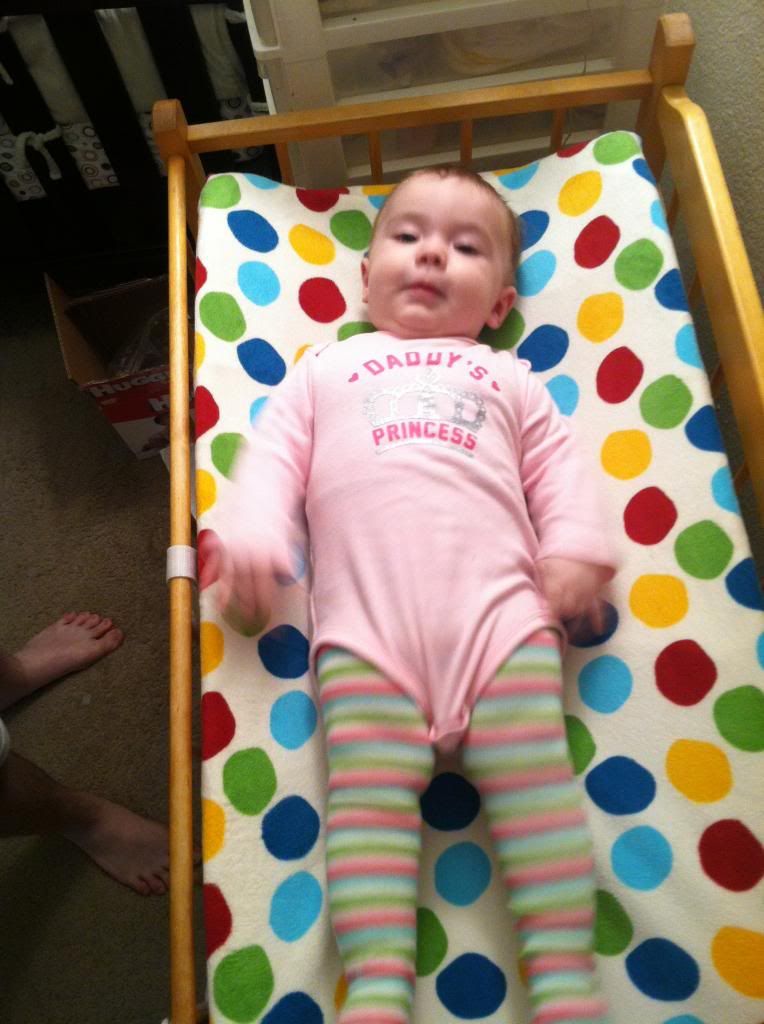 And those are Andrew's gigantic feet hahaha oops!
And tonight at dinner with Grandma and Grandpa Mills
she sat in a high chair for the first time!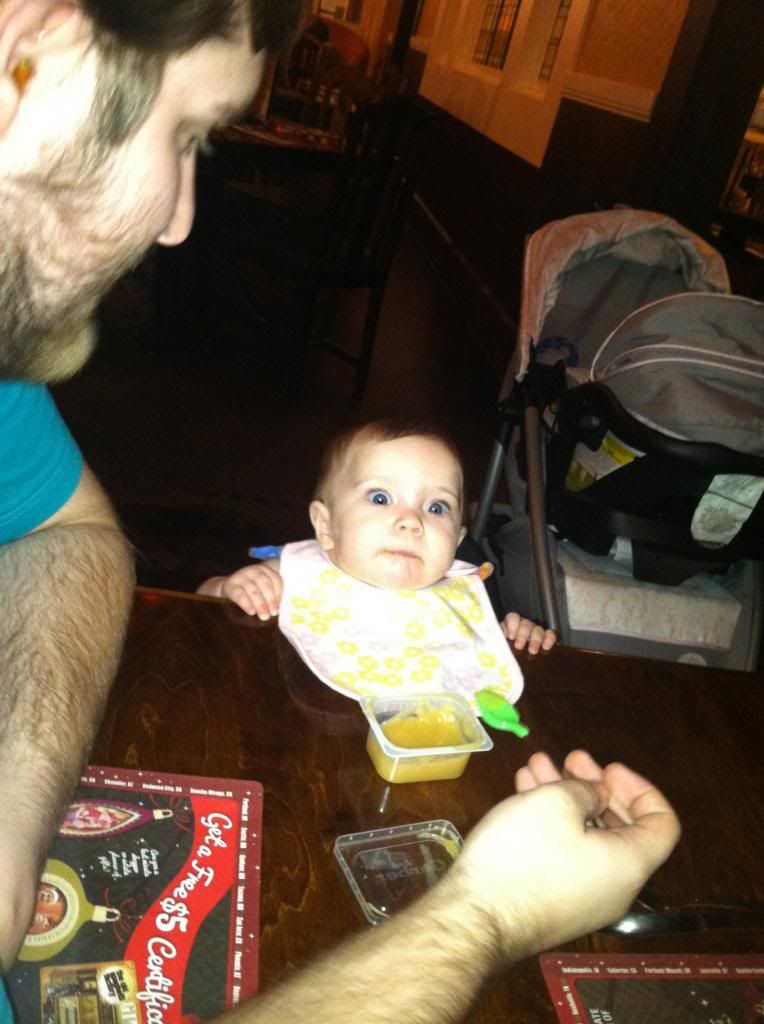 My flash is really bright hahahaha
She's such a big girl now!
Eating big girl food like apples and rice!
Holy dang!
Almost 6 whole months!
See y'all soon!!!