Hello loves!
So I posted a picture on Instagram
(follow me
here
- just tell me who you are first!)
a couple days ago of the homemade Oreos
I made for my parents 25th Anniversary Party/Dad's 50th Birthday Party tonight!
And I had a few people commenting on it, or texting me asking
me to send them some of course,
so I thought instead I'd just post the super duper easy recipe here
and you can all enjoy them!!!
I LOVE this recipe!
SO easy, makes a lot, and is DELICIOUS!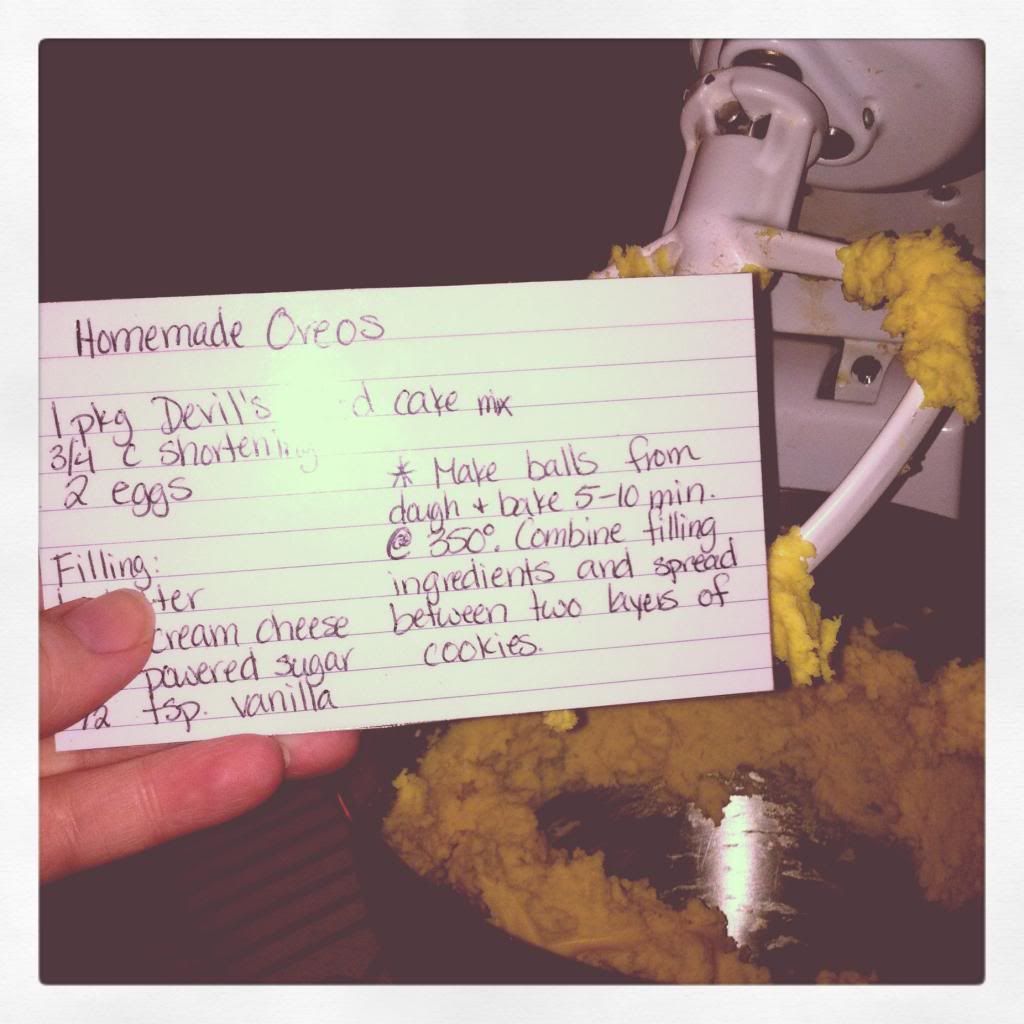 Cookies:
1 box Devil's Food Cake Mix
3/4 cup Crisco shortening
(or if you have none, or don't like Crisco, you can use 2/3 cup butter)
2 eggs
That's IT!
Mix it all together and put balls of dough on greased cookie sheets
for 5-10 minutes on 350*
(my oven gets REALLY hot so I only do them for 5 minutes)
Filling:
1 cup butter
4 oz cream cheese
1 lb powdered sugar
1/2 tsp vanilla
Mix it all together and spread a "healthy" serving between 2 cookies,
refrigerate afterwards for at least a few hours
just to kinda let them congeal together ;)
We also do Lemon Oreos ;)
Same filling,
and just substitute a lemon cake mix ;)