It's that time!
But first I need to address the previous post.
You guys are so nice to me!
I so don't even know how to express how grateful I am to those that sent
such encouraging words to me and helped me feel MUCH better
and it helps to know that there are other mothers that aren't perfect,
and it's ok, we're all human.
Ok now I will confess some:
1. Andrew and I may have eaten almost
an entire 56 oz bag of Peanut M&M's this week....
I know, disgusting.
2. Rory has pooped in every pair of pajamas she owns this week.
This is after we got her the next size up diapers too.....
3. I was at my mom's house for 3 days this week.
One was for our craft day,
one was because of baby girl pooping on her bed too one night
so we needed to do laundry,
and one was because we were having our carpets cleaned
(for free since we resigned in our complex).
My poor mom hahahaha
4. We went out to dinner for the first time just the three of us!
Andrew and I didn't realize that we hadn't done this earlier
but now that baby girl is able to sit in a high chair it actually makes dinner a bit easier,
cuz she can get out of the car seat and stretch her legs ;)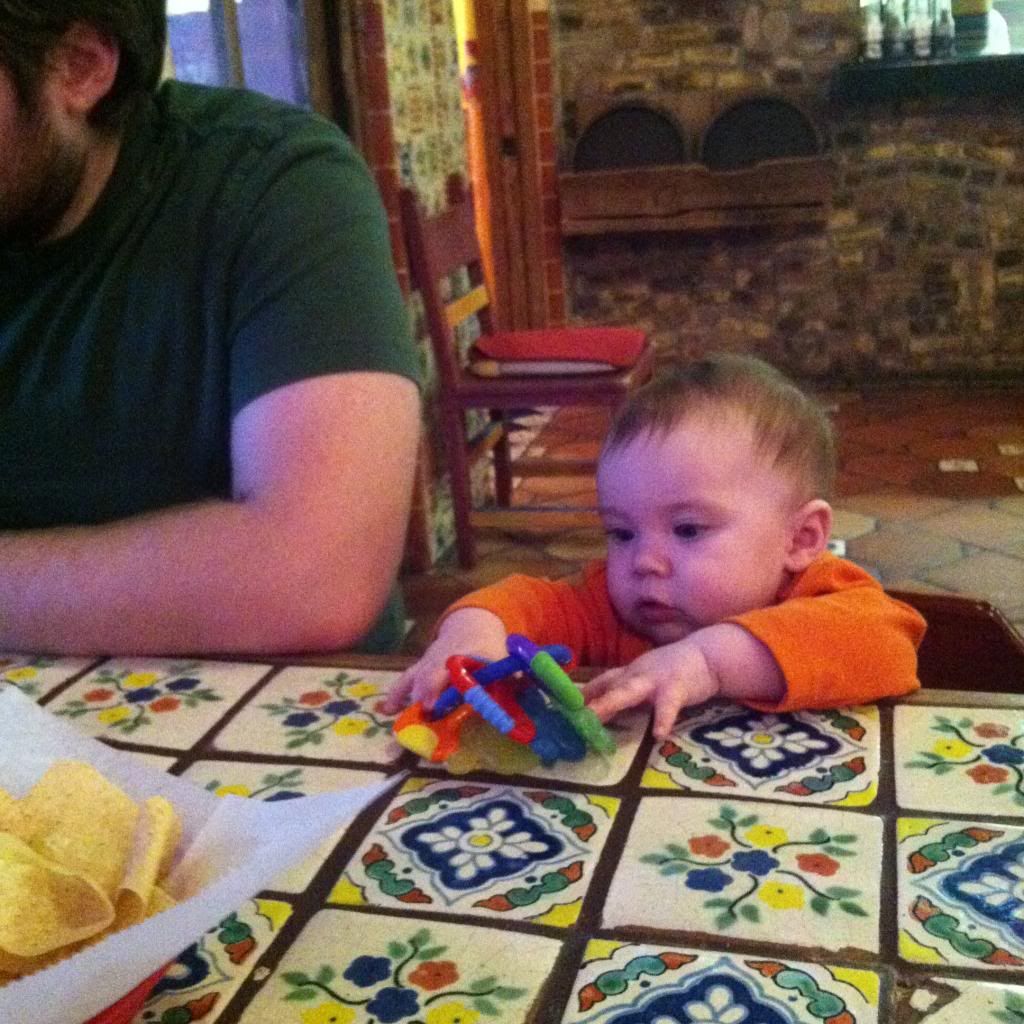 5. We went to the temple lights last night
for the first time as a family too ;)
My brother's choir was singing so we went to listen to them ;)
Rory looked so cute in her hat and such,
but I didn't get a picture........ yeah yeah I know.
And just for fun here's some other picture of fun times:
Someone's getting a little too big for her bath chair!
I know it's blurry, sorry,
but she threw herself onto her soon-to-be Aunt Emily,
luckily Emily has 24 nieces and nephews already
so she's used to crazy children throwing themselves around hahaha