My baby girl looked GORGEOUS this morning in her
Christmas dress and jacket from differing family members ;)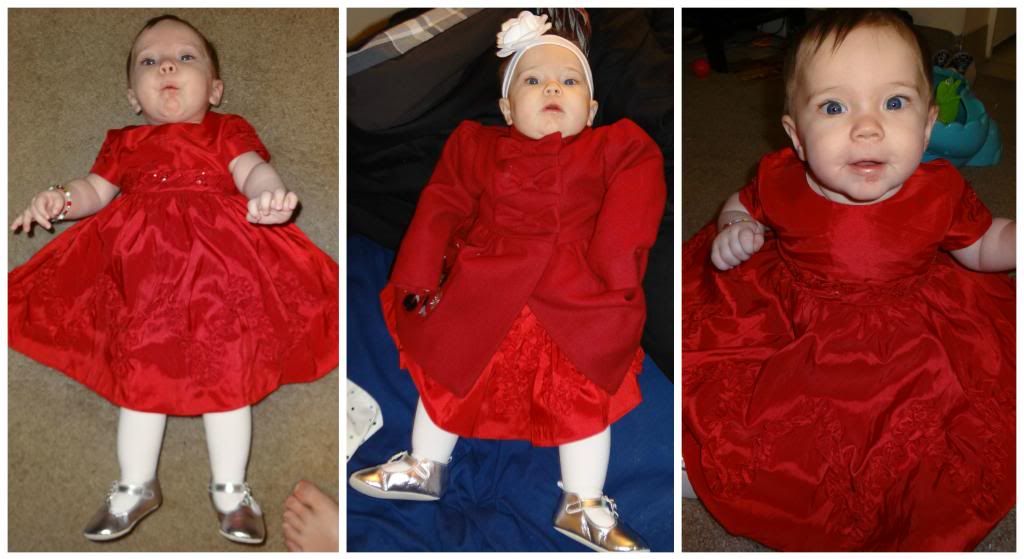 Of course I sisn't get a picture of the three of us
cuz we were in a hurry this moening and running out the door,
then we got home and Andrew was out of his church clothes
into comfy ones faster than I could blink!
(Poor guy DID have to stay at work til almost 1 this morning, so he's beat)
Hope you all have a great Sunday with your loved ones!
Only 2 days til Christmas say WHAT?!