Hello all!!
I'm sorry it's been awhile since posting.....
let me just say that when you have a 5 month old that doesn't nap often,
other things get neglected and then when said nap actually happens,
the cleaning spree begins!
So I apologize and I love you all and I hope you can all forgive me!
Here's some fun things around the Mills abode with Christmas approaching ;)
First the Rorester has discovered mirrors and the fun that they are haha
And now if she sees a mirror, she HAS to stop and smile at herself it's hilarious!
Also, we're all ready for Santa to come here at our place!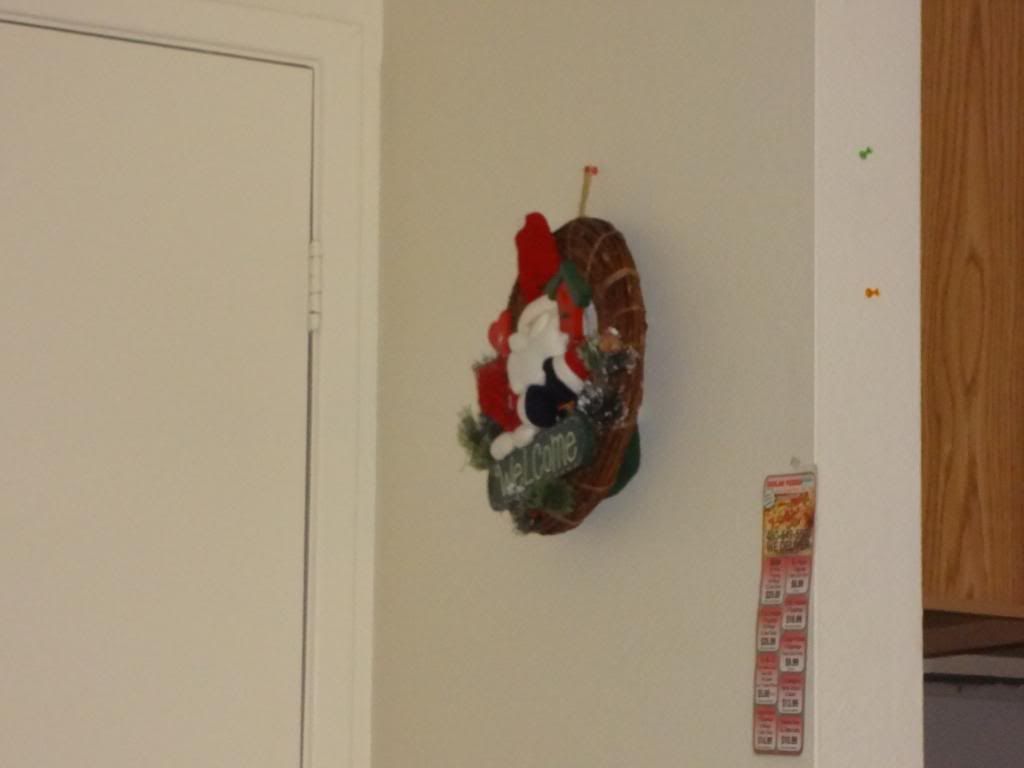 I know it's small but it's us for now ;)
One last cuteness,
I found her like this when we needed to go pick up Andrew
I was heartbroken having to wake her up,
but she fell asleep again in the car ;)