Good Monday morning loves!!
I hope you had a great weekend!
We did, well Rory and I did hahahaha
poor Andrew worked 14 hours on Black Friday then 10 hours on Saturday
so he's still trying to recover from all of that.
On Saturday Rory was going to spend time with her GG and Papa
since she couldn't on Friday(her normal day) so I dropped her off
and went to my parents house to hang with my mom
and my grandma called saying that grandpa (Papa) was really sick
so I picked up the bug and we chilled with my parents til they left for parties and such ;)
While I was there though, my mom and I went through the jewelry
we had been saving for my jewelry tree.
Explanation on jewelry trees:
MY GG made a lot of stuff like guardian angels,
cute little wooden animals with faces,
and jewelry trees.
Of course I don't have a picture of one hahaha
but let me try and describe it for you:
It's made of jewelry from family members (in our families cases they were,
they didn't have to be for other people)
on a piece of cardboard in a fancy frame
and put in a tree shape.
Only MUCH better mmmk?
It was a lot of fun looking at my old jewelry and the couple things I
inherited from my GG to put in my tree ;)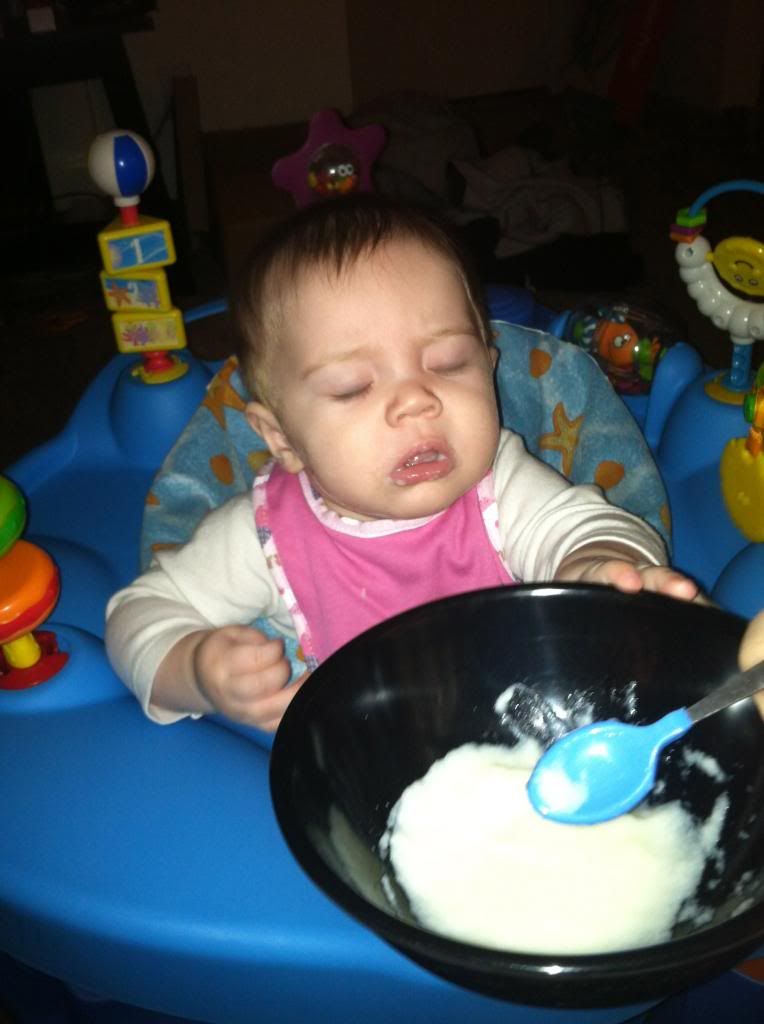 We've been getting the hang of rice cereal around here!
YAY!!
And since we don't have a high chair,
I've been putting her in the ExcerSaucer
and it works until she decides to bounce hahahaha
She was so exhausted on Saturday she just fell asleep on the couch
it was adorable!
Then last night my dad showed my the error of my ways
for fudge making!
That's right folks!
I made fudge!!!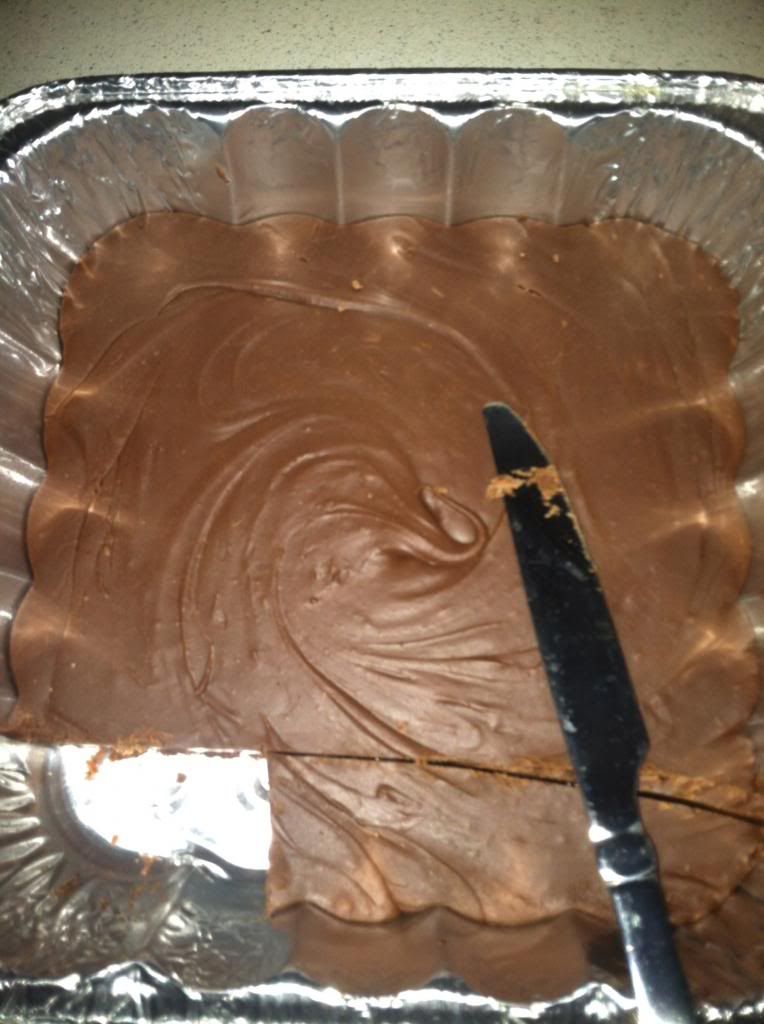 Look at that beautiful chocolate color and consistency!
Ah!
Here's what I was doing wrong:
the recipe says 1 can evaporated milk
and in () it says 5 OZ.
Now me, I just read the one can thing so I've been putting in an entire 12 OZ can....
NO WONDER MY FUDGE SUCKED!
*facepalm*
No worries now folks,
I got this hahahahaha
And I can cross this off my 20 Wishes list!!
And my brother's fiancee snapped this beauty up ;)
She totally loves her Uncle Nick ;)
How was your weekend??