Hello loves!!
I hope you all had a great Thanksgiving!!
We had so much fun with both families ;)
We saw Wreck-It-Ralph in the morning (which was adorable BTW)
then went to the Mills' Thanksgiving which Rory got used to after awhile
(just a lot of people hahahaha)
After that was dinner with my family ;)
And Nick's fiancee, Emily brought dulce de leche for which Andrew and I were super
excited about and had to help explain what it was to the family.
Emily's dad served in Buenos Aires on his mission just like Andrew so Nick,
you picked a great girl!! ;)
It was so fun spending time with family and showing off the baby ;)
"My First Thanksgiving" onesie from Gymboree
from our "great aunt" Pam ;)
Then this morning I got a text from a buddy
showing me a toy at Target that Rory "needed"
and I agreed hahaha
So for $17.99 I got her this:
Remember the PlaySkool elephant I wanted to get her?
Well this is basically the same idea but it's a dinosaur!
And it sings/giggles/roars and like 60% cheaper ;)
As you can see, she likes it ;)
She's still hasn't quite gotten the whole,
out the ball in the tail thing but eventually she will ;)
Then she got kinda bored with it,
so she went with her normal blocks
Pictures mommy!?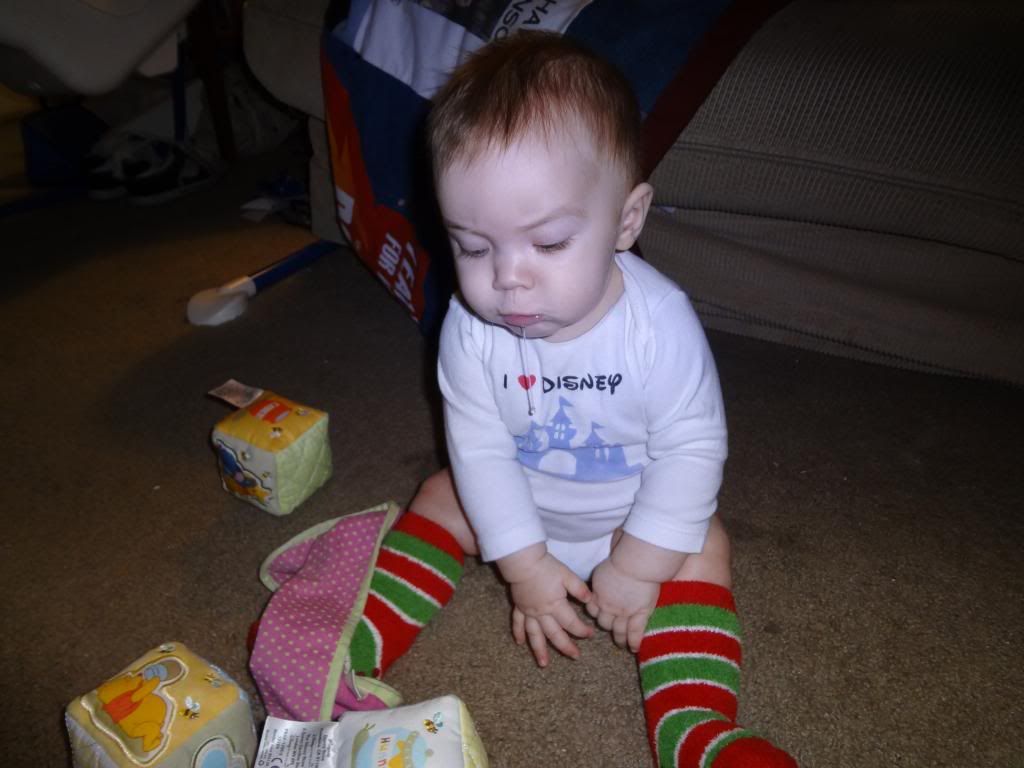 Delicious drool no?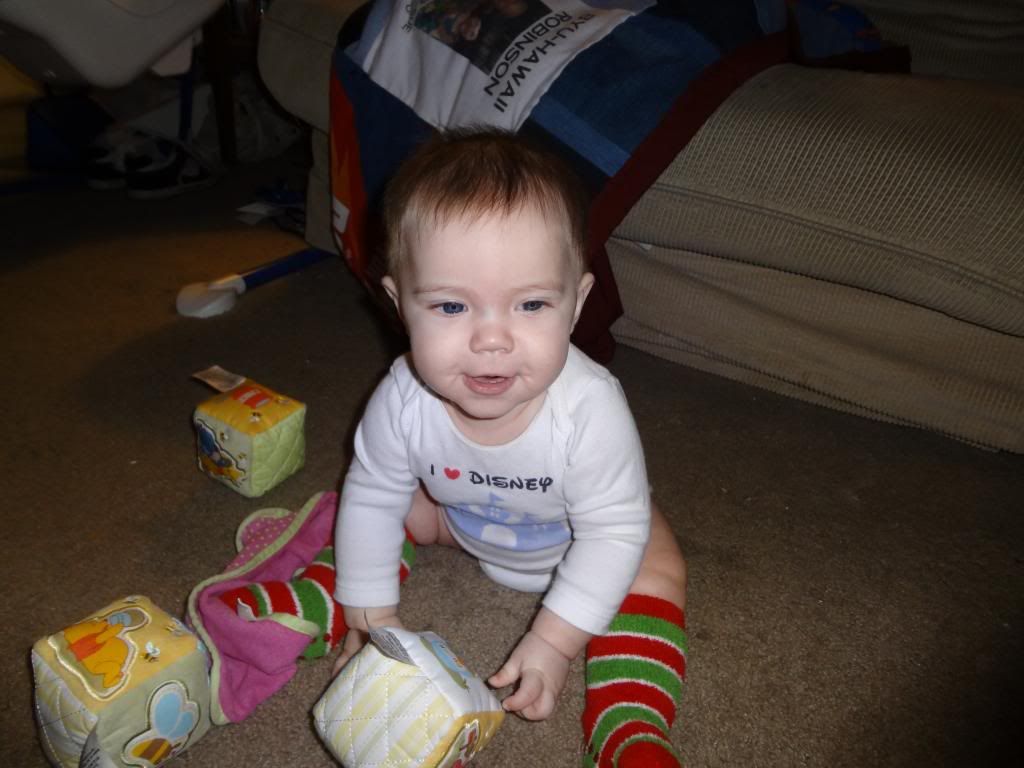 Hahahaha I'm so cute it kills you doesn't it?
I hope you all have a happy Black Friday!!
Be sure to be nice to the employees!
Also, check out this great
baby giveaway
!!